mahabis morzine
leather. slippers.
£ £195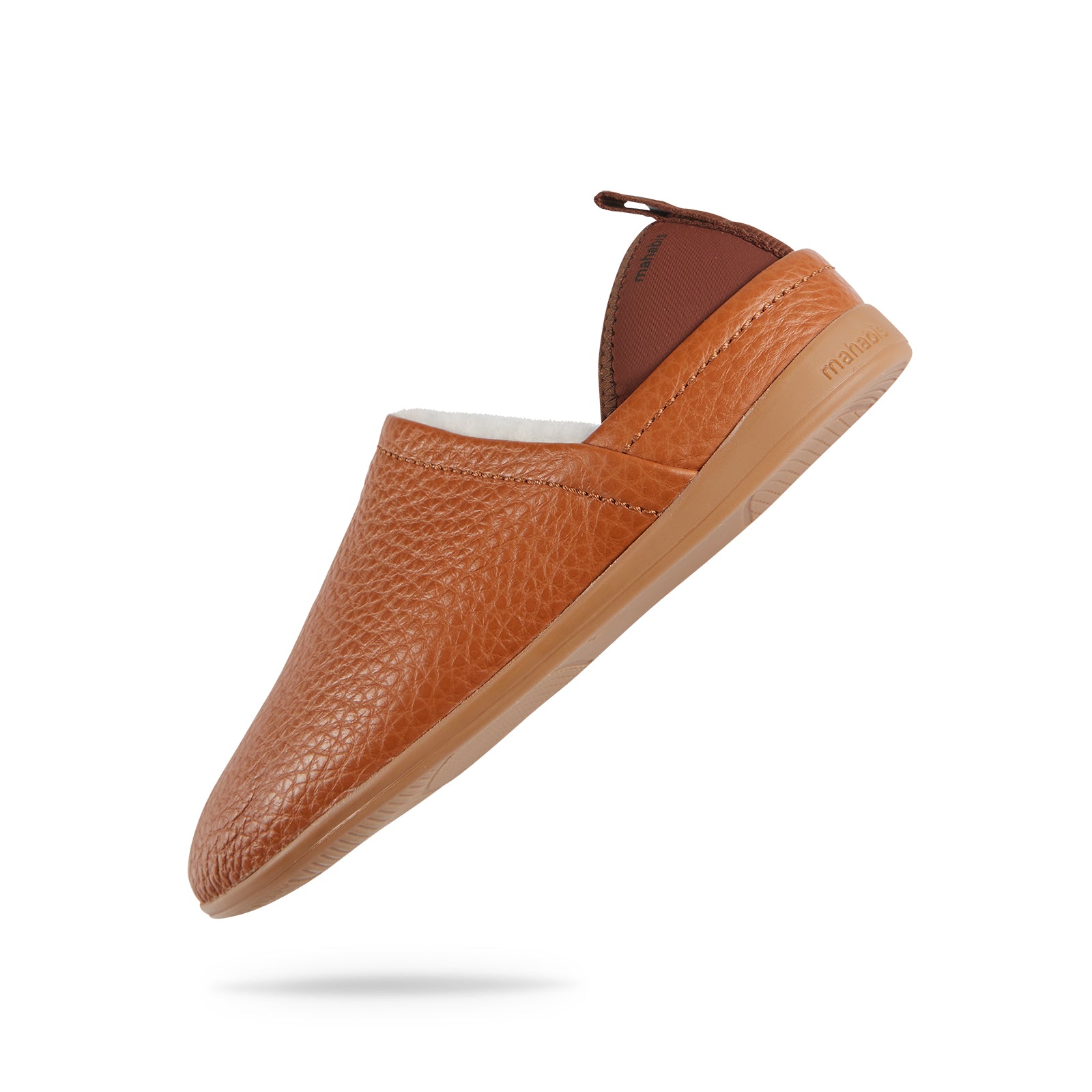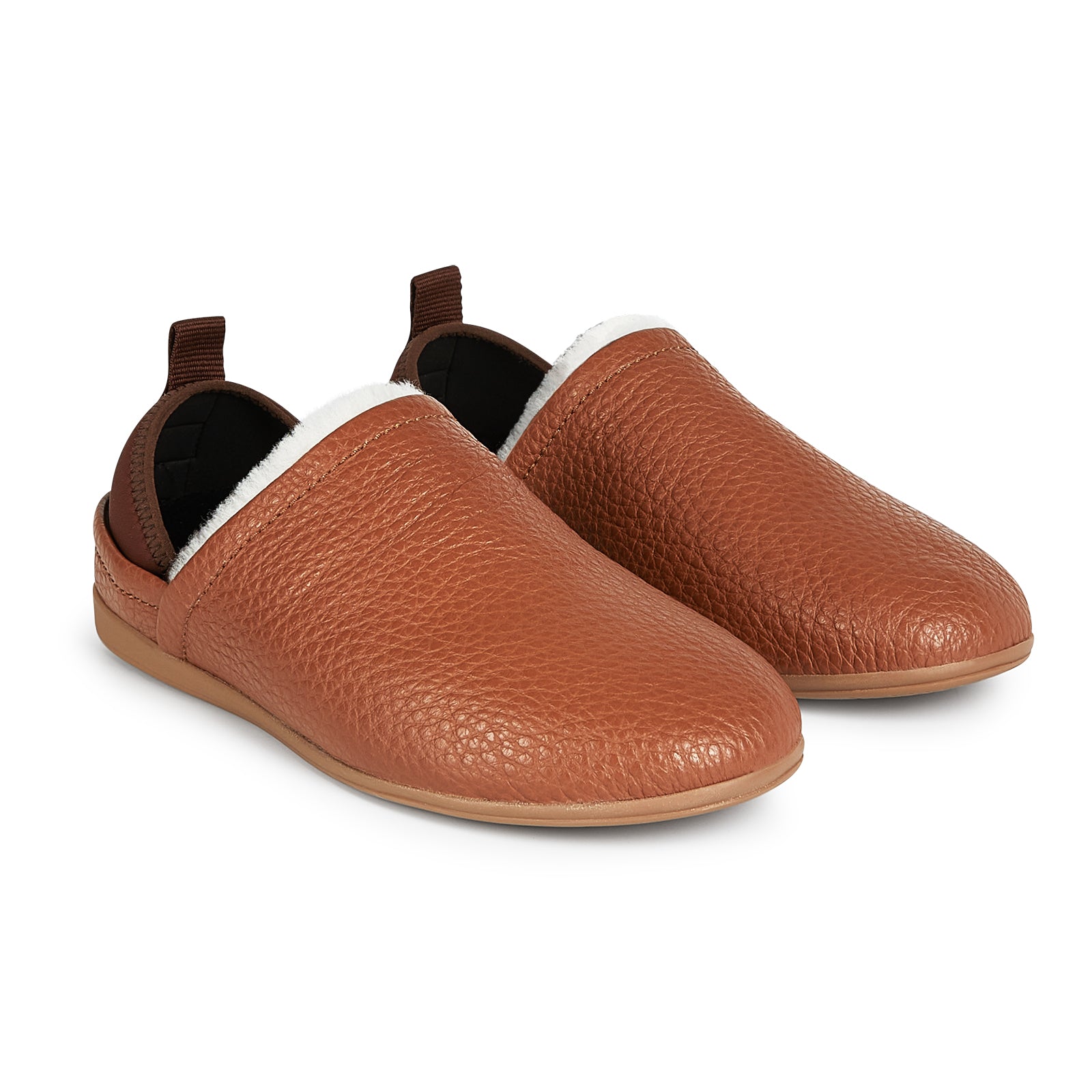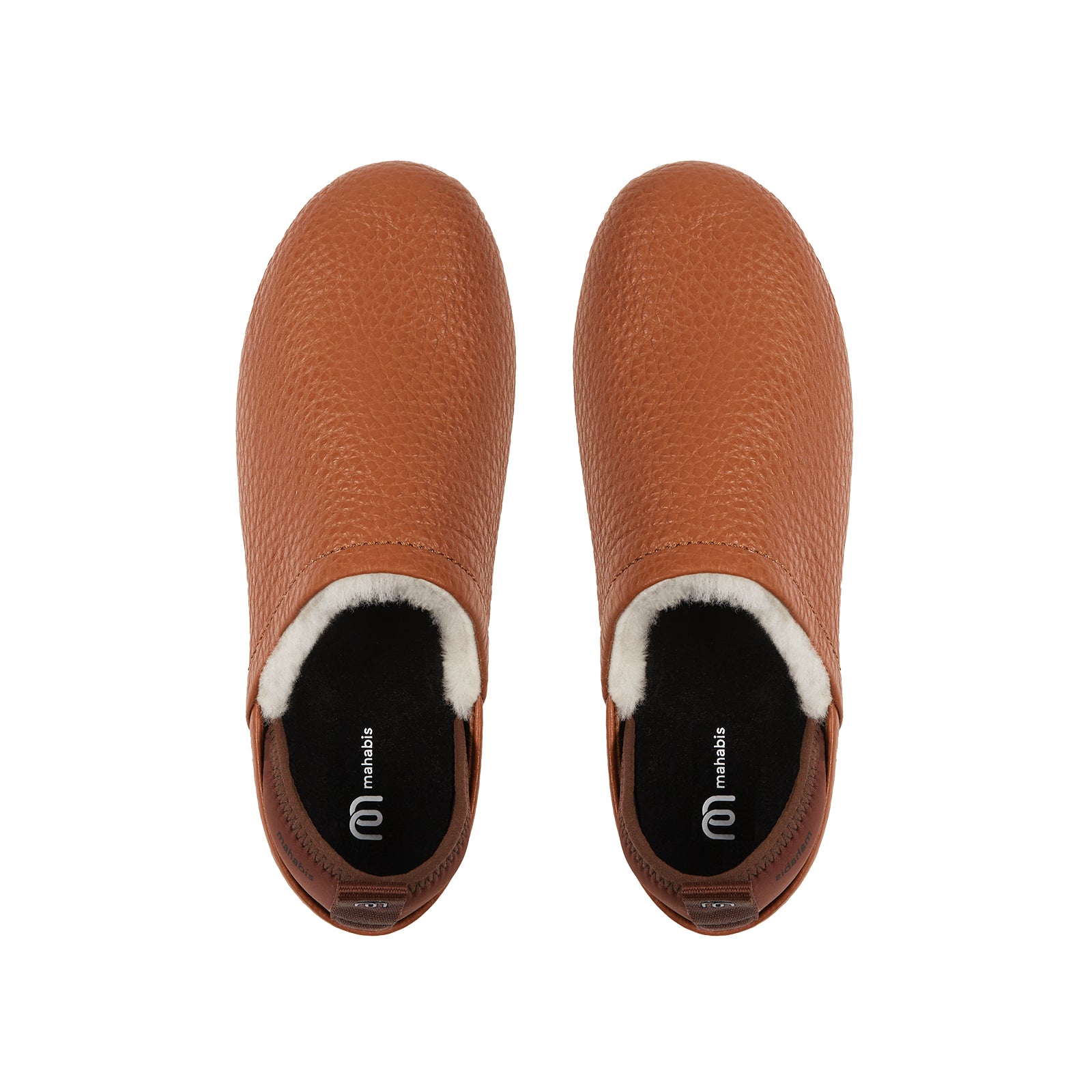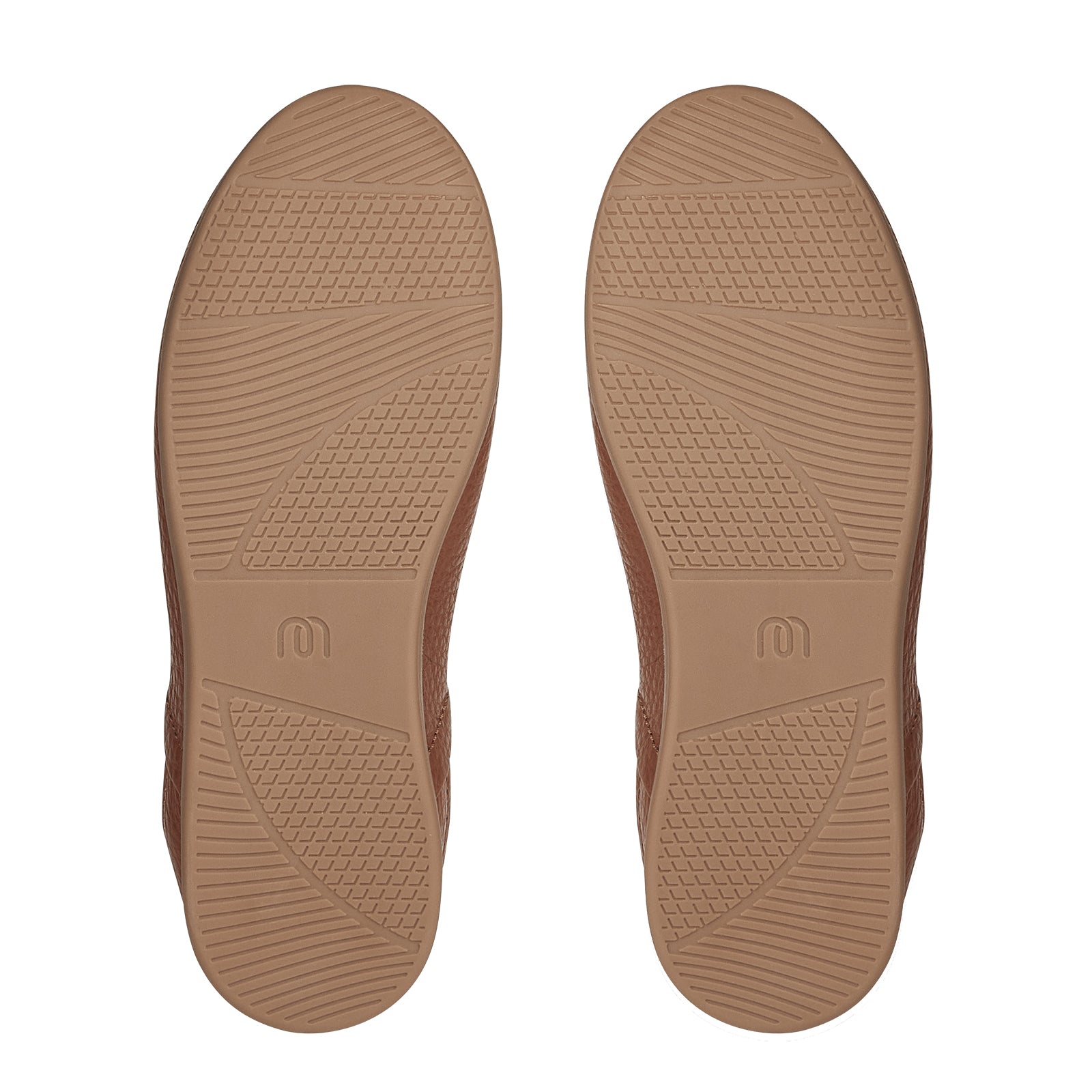 tap to zoom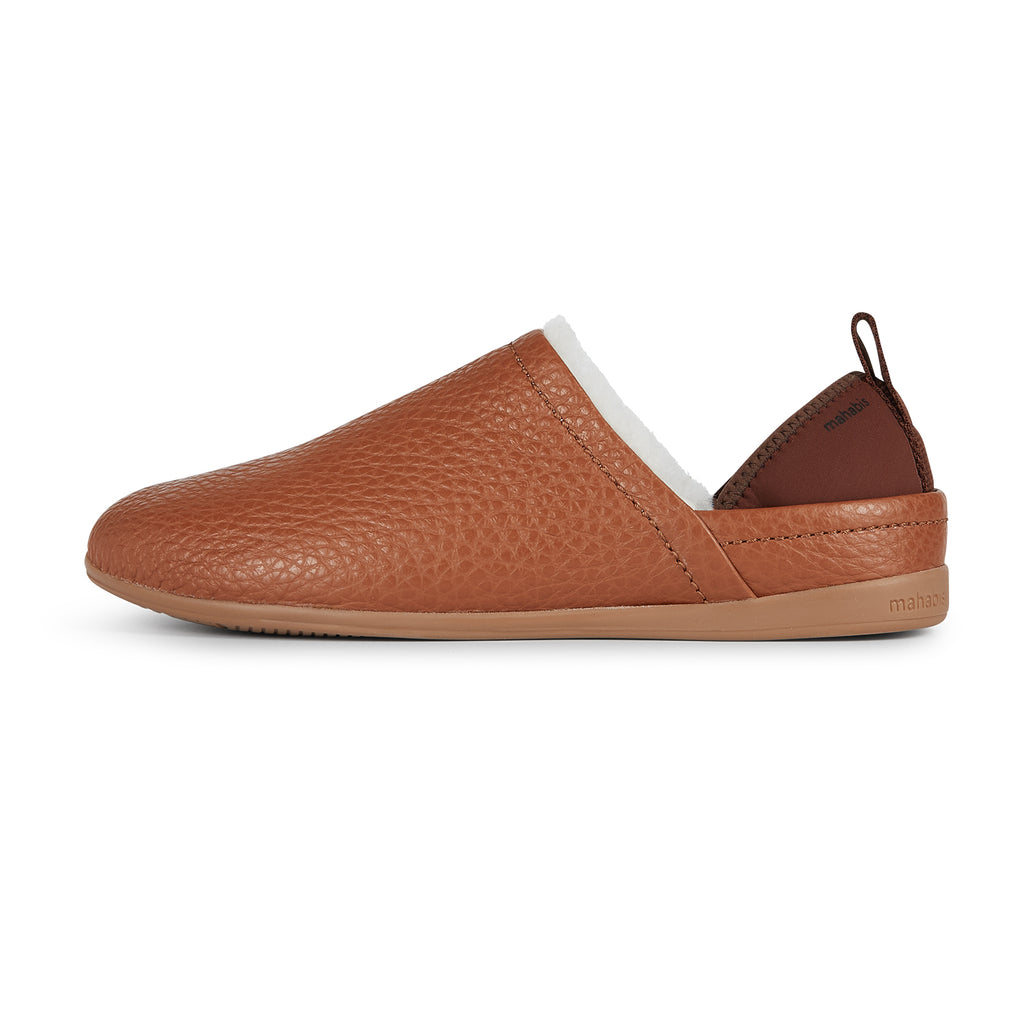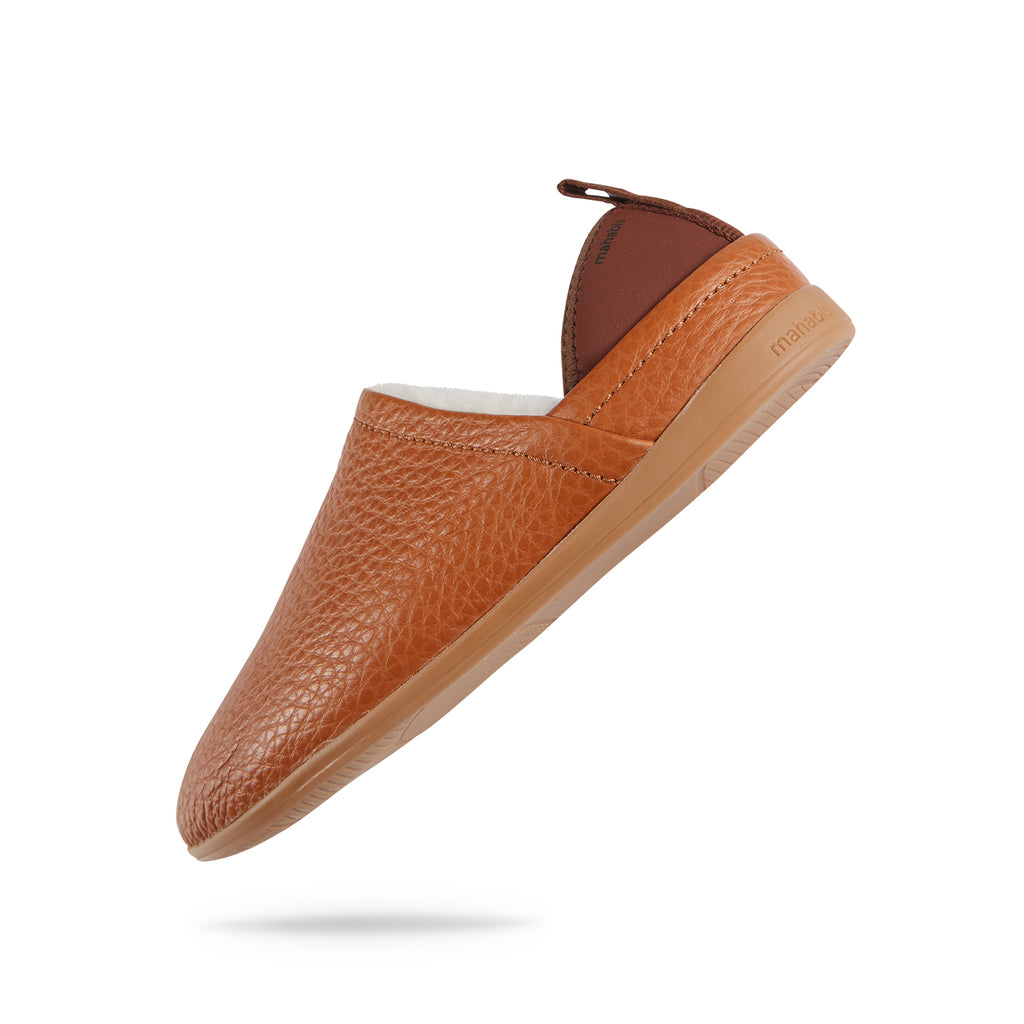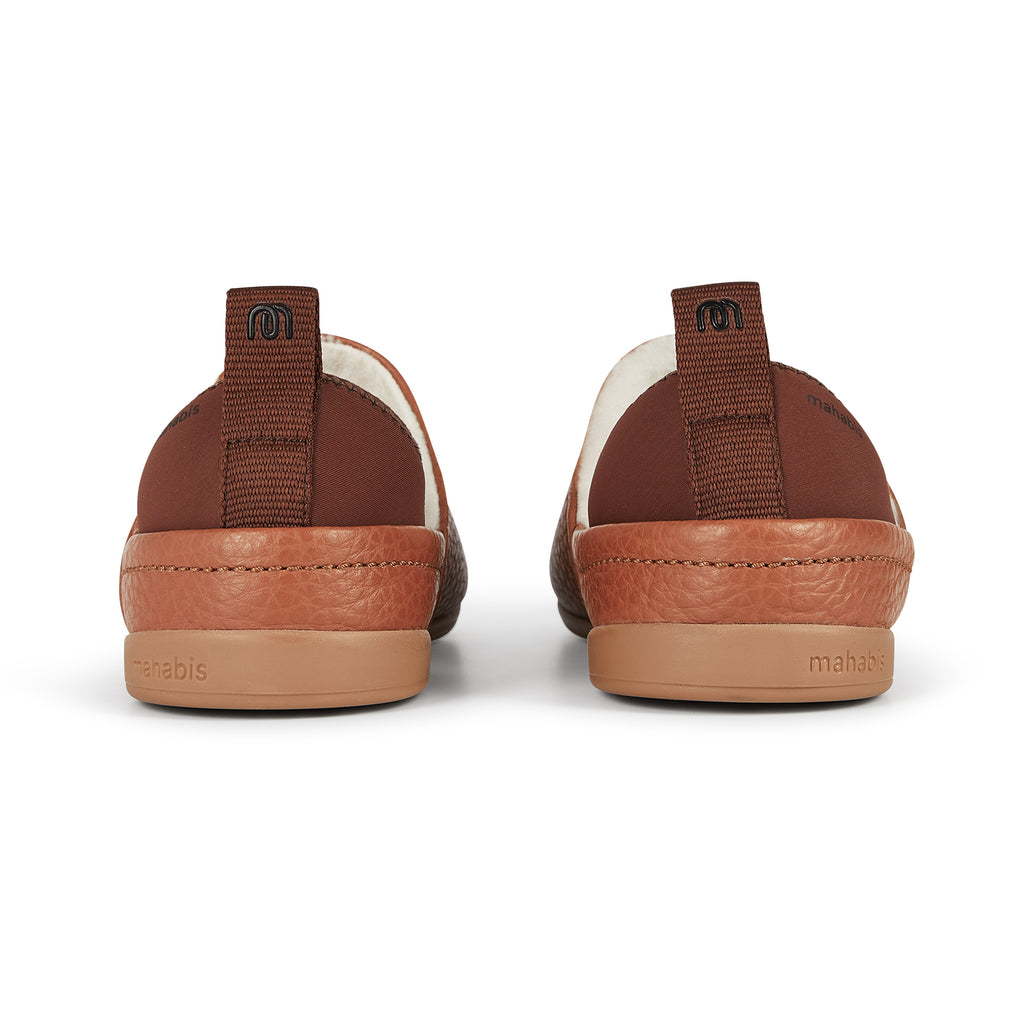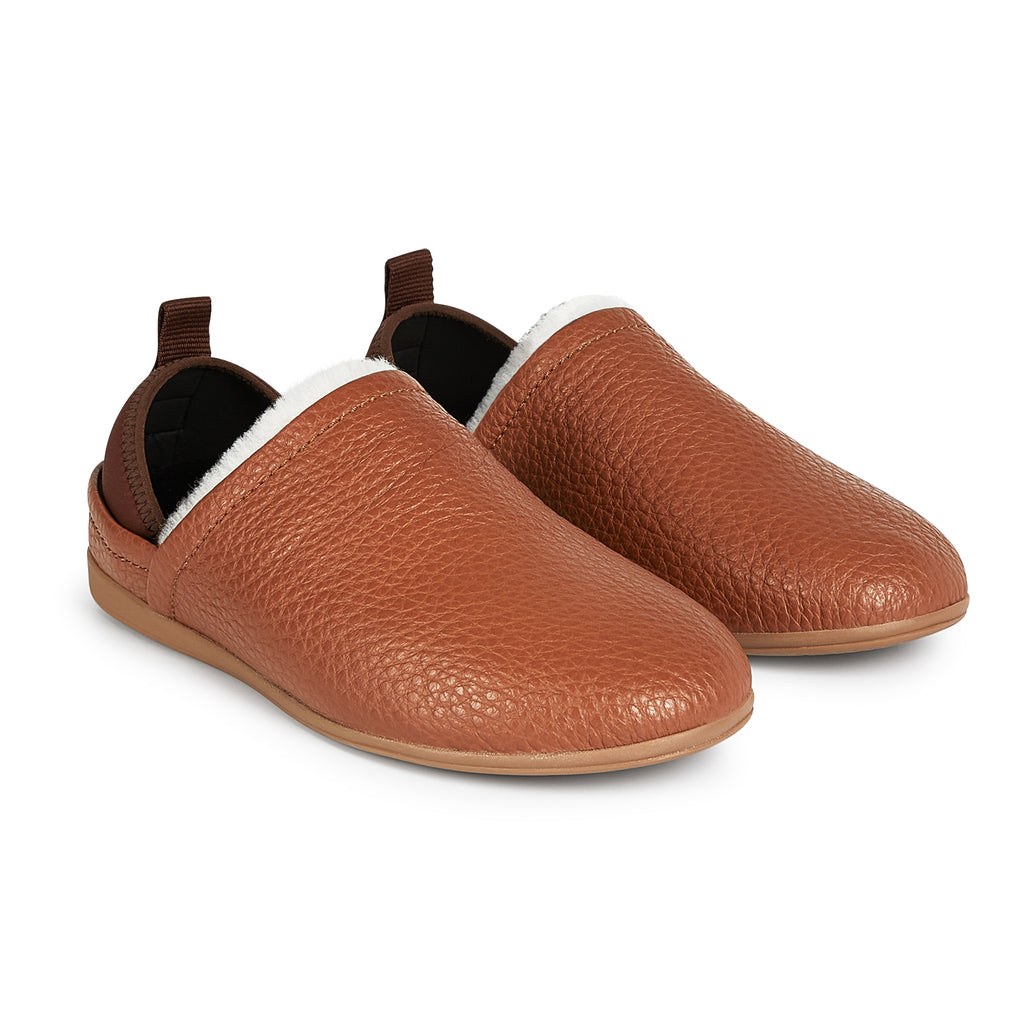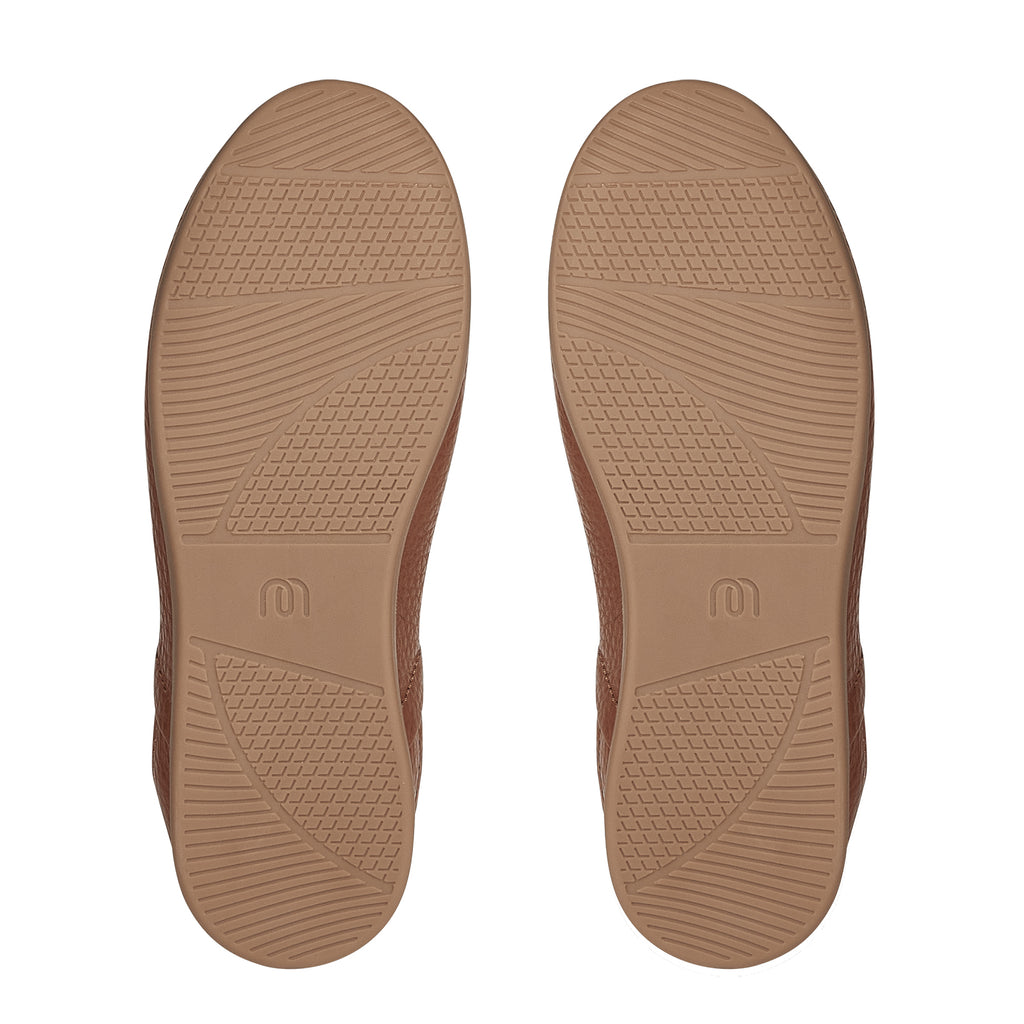 Leather
LR-F-42-TN-TN-A5
mahabis morzine in cognac leather
morzine-slippers
leather. slippers.
mahabis morzine
£ $195.00
discover mahabis'
layers of comfort
designed for all day, everywhere.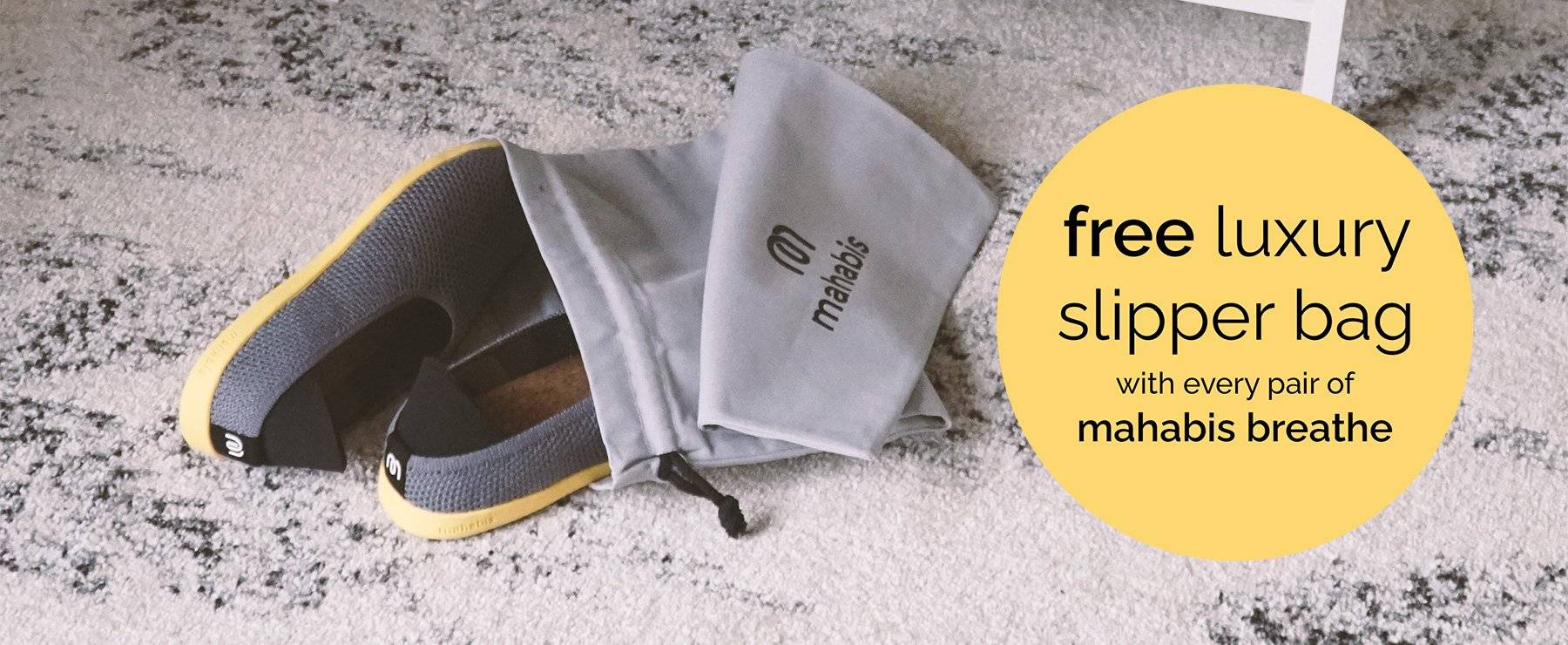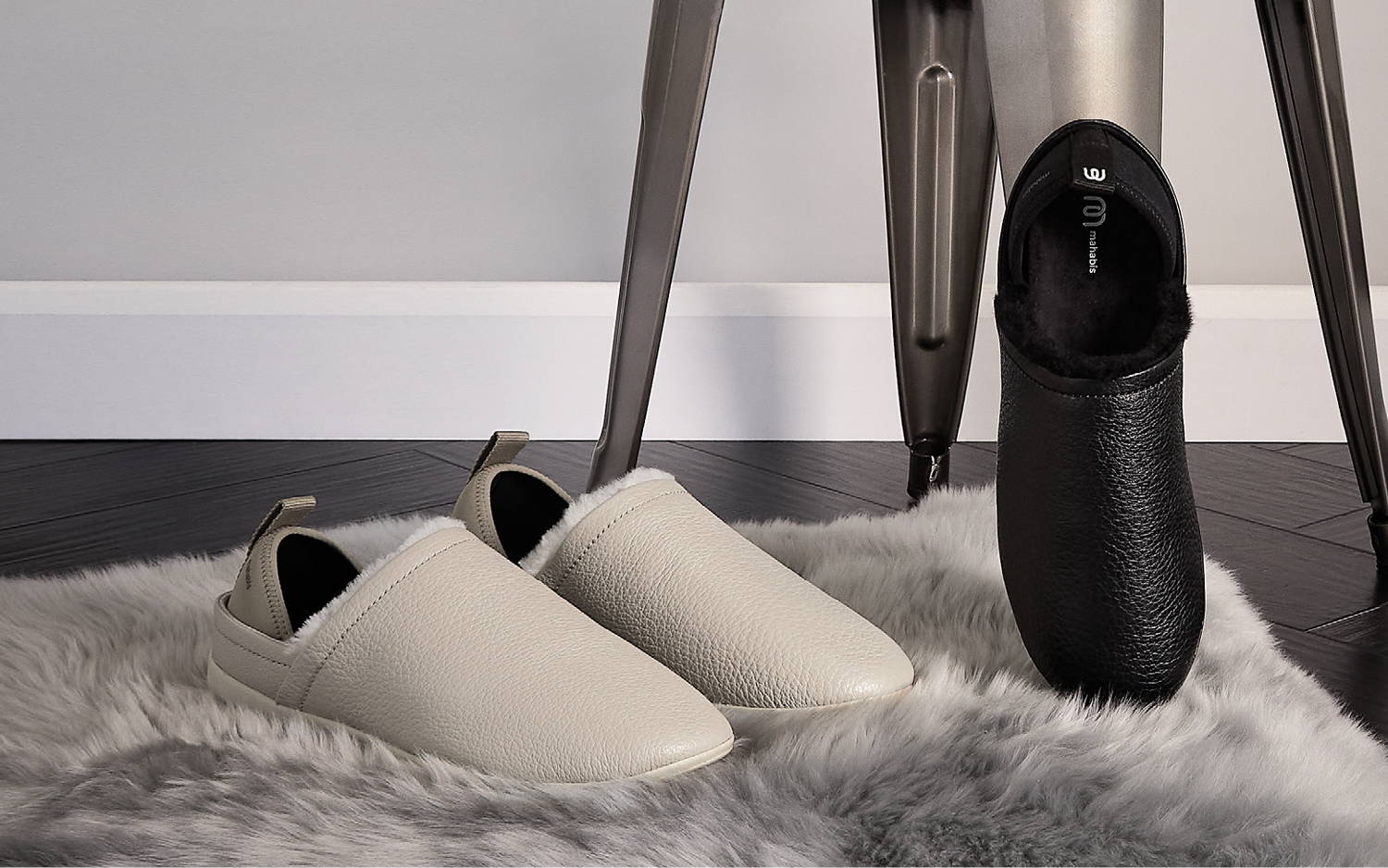 Designed in London and expertly crafted
The morzine brings a contemporary twist to mahabis' signature blend of quality, comfort and understated style. Slip these on to instantly elevate any outfit with sophisticated ease and all-day comfort.

Supple tumbled leather upper wraps your feet in luxury
Hand-picked by our designers, the leather is sourced from tanneries certified by the Leather Working Group. The tumbled leather ensures excellent durability and provides a luxurious feel while remaining lightweight and breathable for all-day comfort.

Utilising LWG-certified shearling, the luxuriously soft lining helps regulate foot temperature, with its breathable yet insulating properties maintaining cosy warmth in the winter while preventing overheating in the summer months.

mahabis signature neoprene heel cradle provides a secure fit

Adding a sense of snugness, the neoprene heel cradle provides gentle grip, enhancing both comfort and support for the heel.

give yourself the space to breathe

lightweight Tencel™ upper

flexible indoor/outdoor sole

the perfect way to let someone know which pair of mahabis you'd love to receive as a gift.
Gift the perfect pair of slippers
We've made gifting easy. No more guessing shoe sizes or colour preferences. Let your loved one choose their perfect size and colour before the gift ships. They will then have 48 hours to pick their preferred size and colour (after which we will ship your original choice, which they can always exchange later if needed)
Mahabis gift selection
Please select the colour and size you would like to receive.
mahabis gifting
Thanks. Your slipper size and colour have been updated. You will receive your gift soon.
active
category_slippers
Class_Seasonal
Colourway_TNTN
LastMade_2023
Lining_Shearling
non-discount
Season_AW23
Sole_Classic
SoleColour_Cognac
SoleColourBasic_Brown
style_morzine
Terrain_Indoor
UpperColour_CognacLeather
UpperColourBasic_Brown
UpperMaterial_Leather
true
morzine
sorry, this slipper is out of stock
SORRY, WE'RE NOT RESTOCKING THIS ITEM.
try another colour or check out our other slipper ranges here
SORRY, WE'RE NOT RESTOCKING THIS ITEM.
try another colour or check out our other slipper ranges here
195.00
thank you for registering, we'll email you as soon as this product is available!
thanks for signing up to our newsletter. you'll now be notified about product launches, and other news and promotions.