mahabis curve
COMFORTABLE. SUPPORTIVE. VERSATILE.
£ £149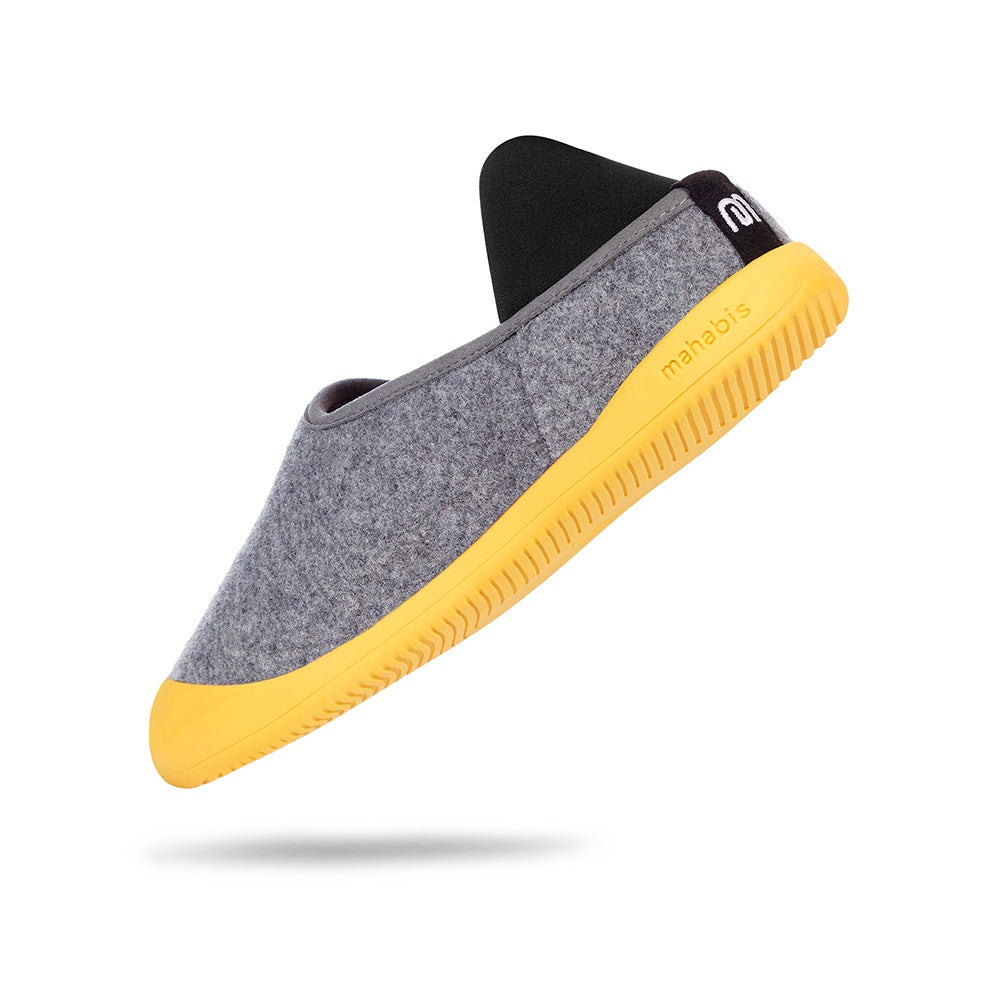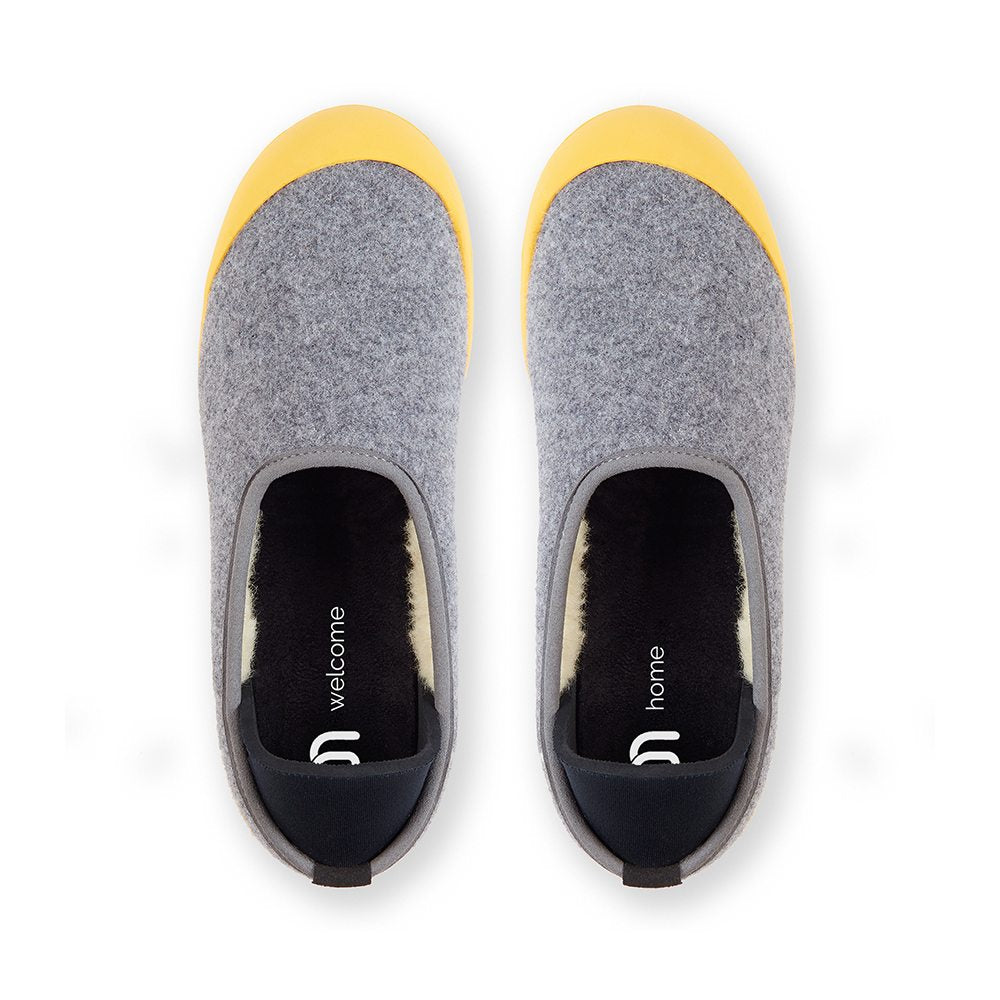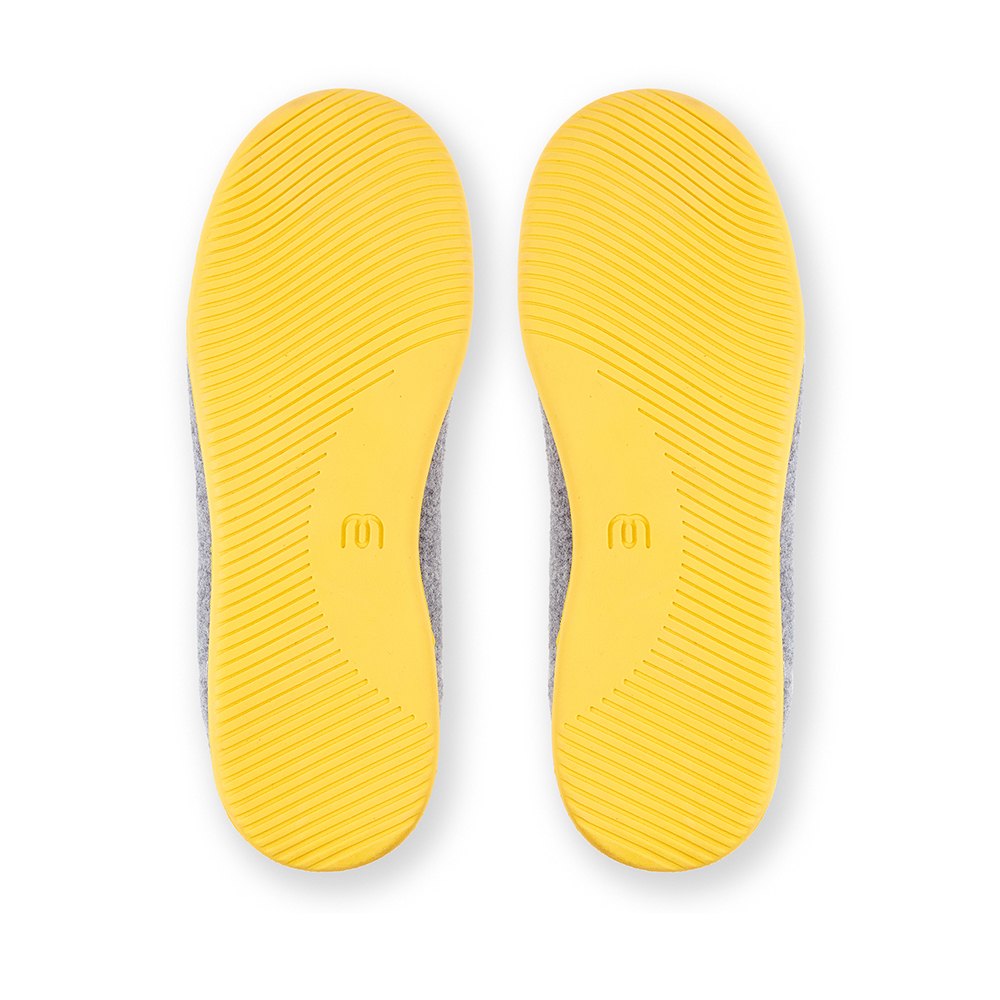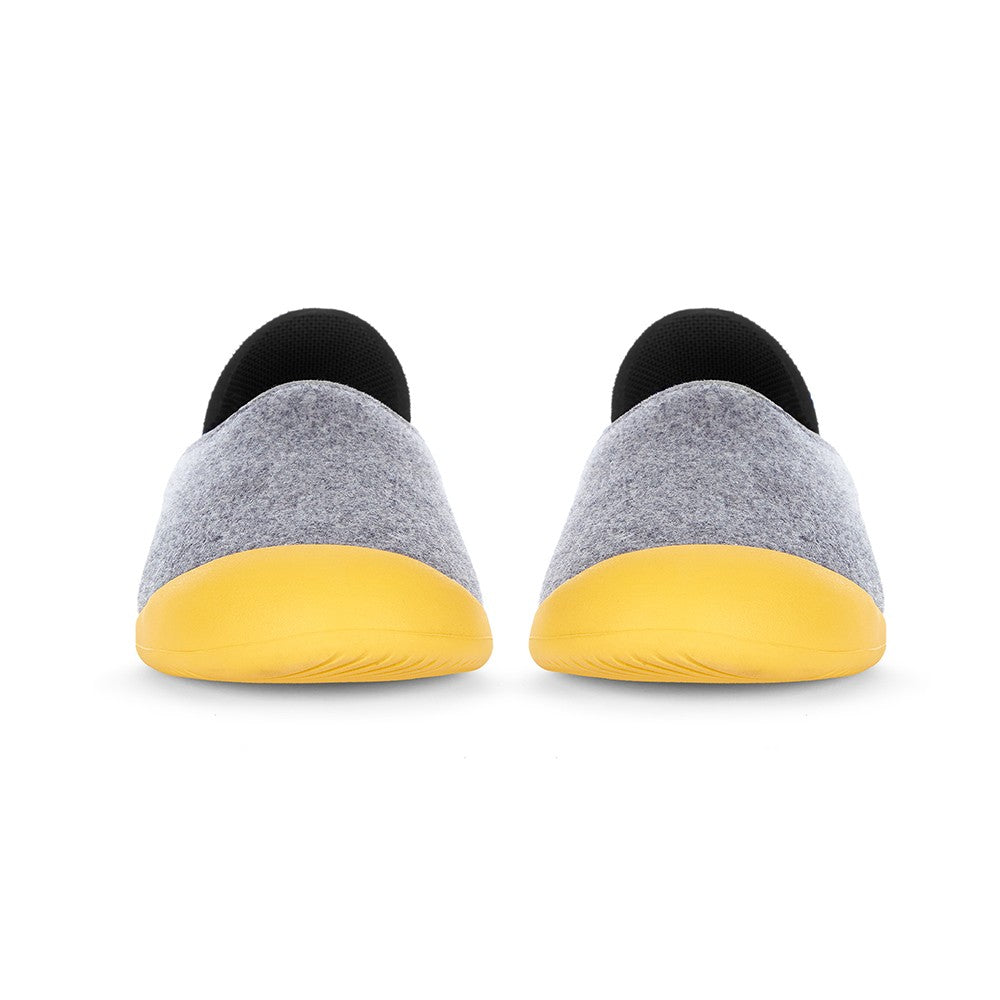 tap to zoom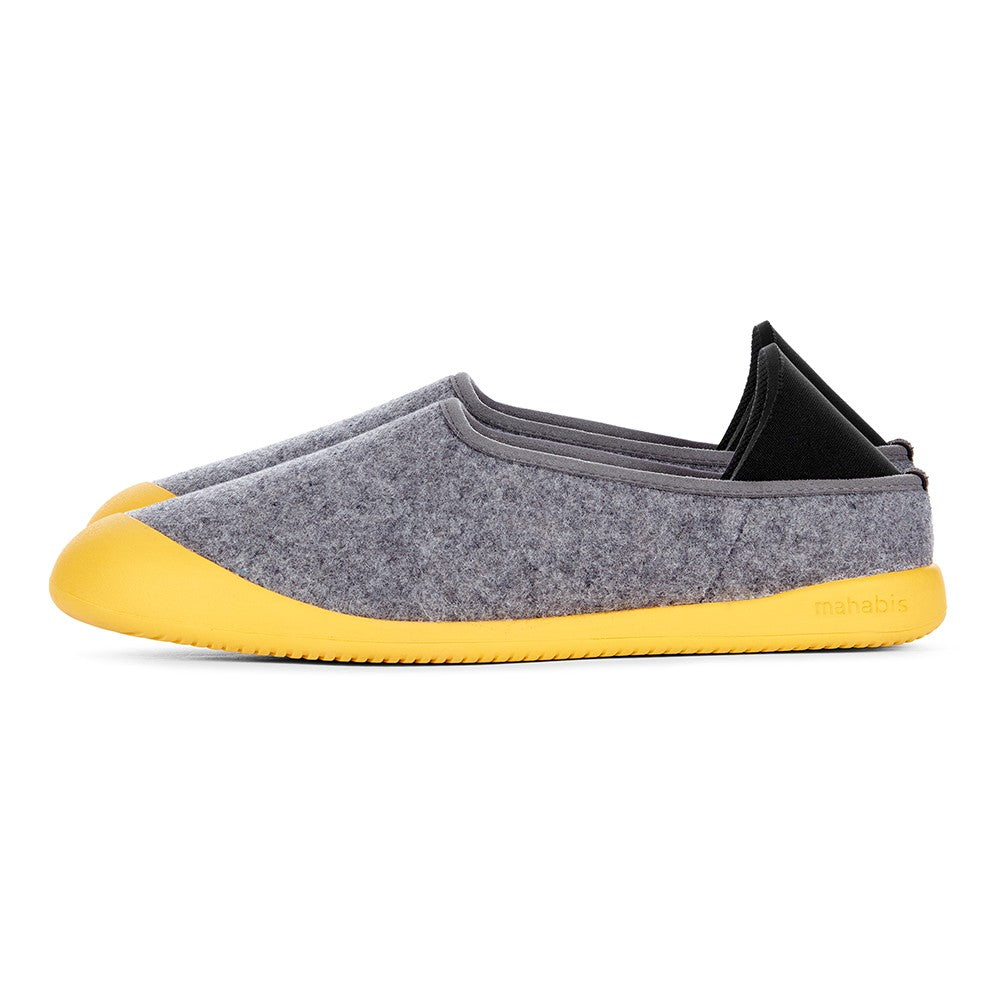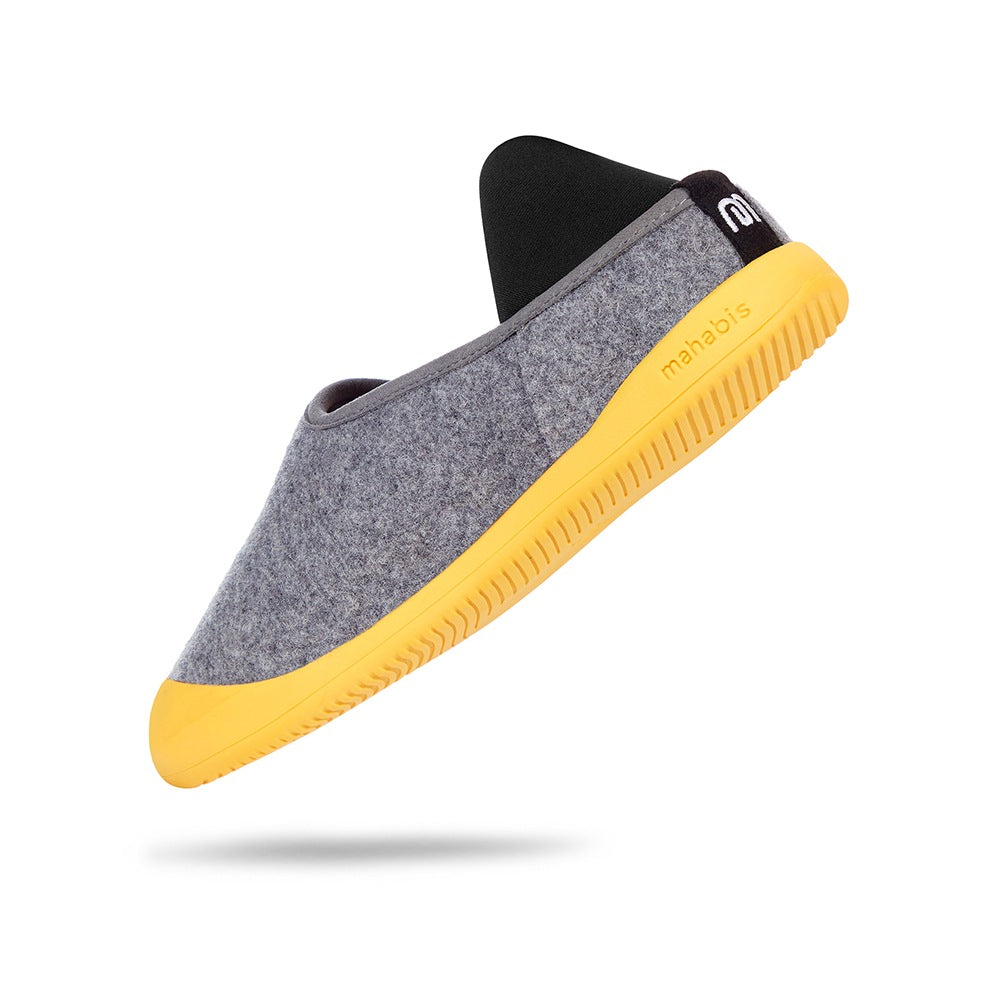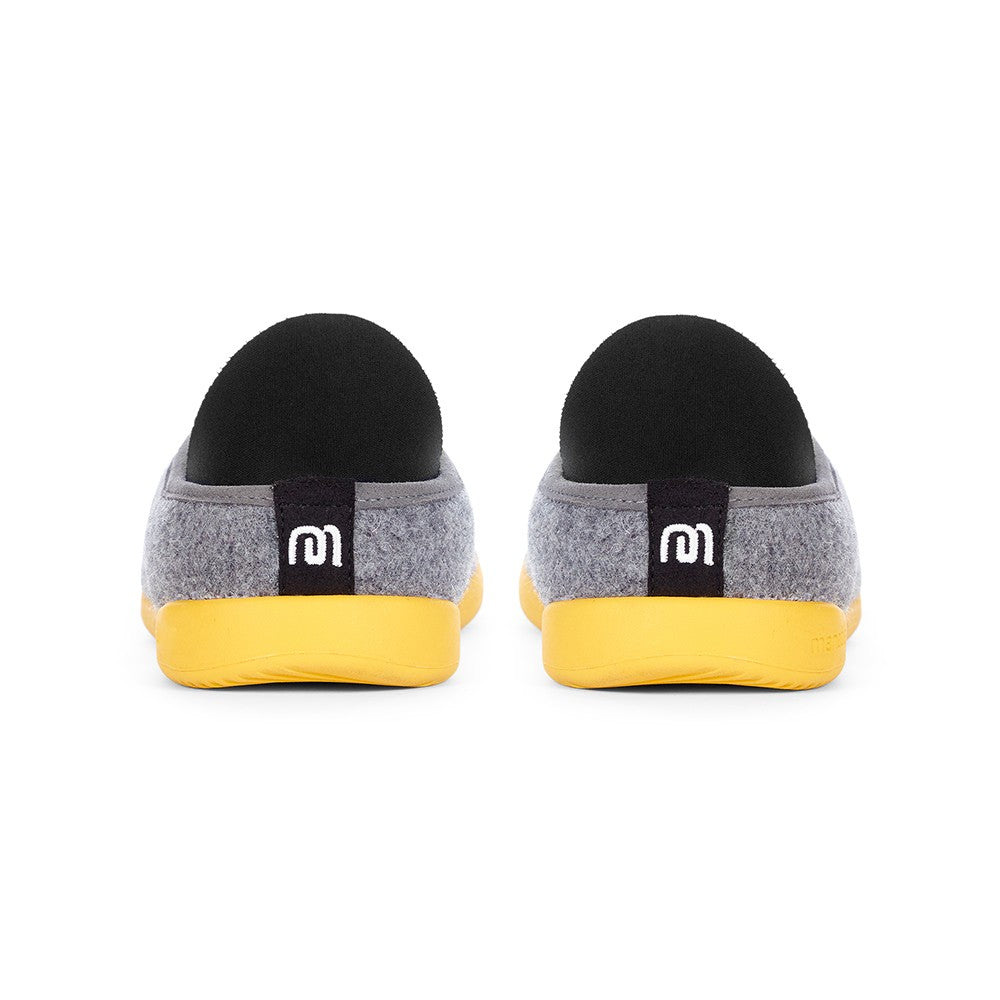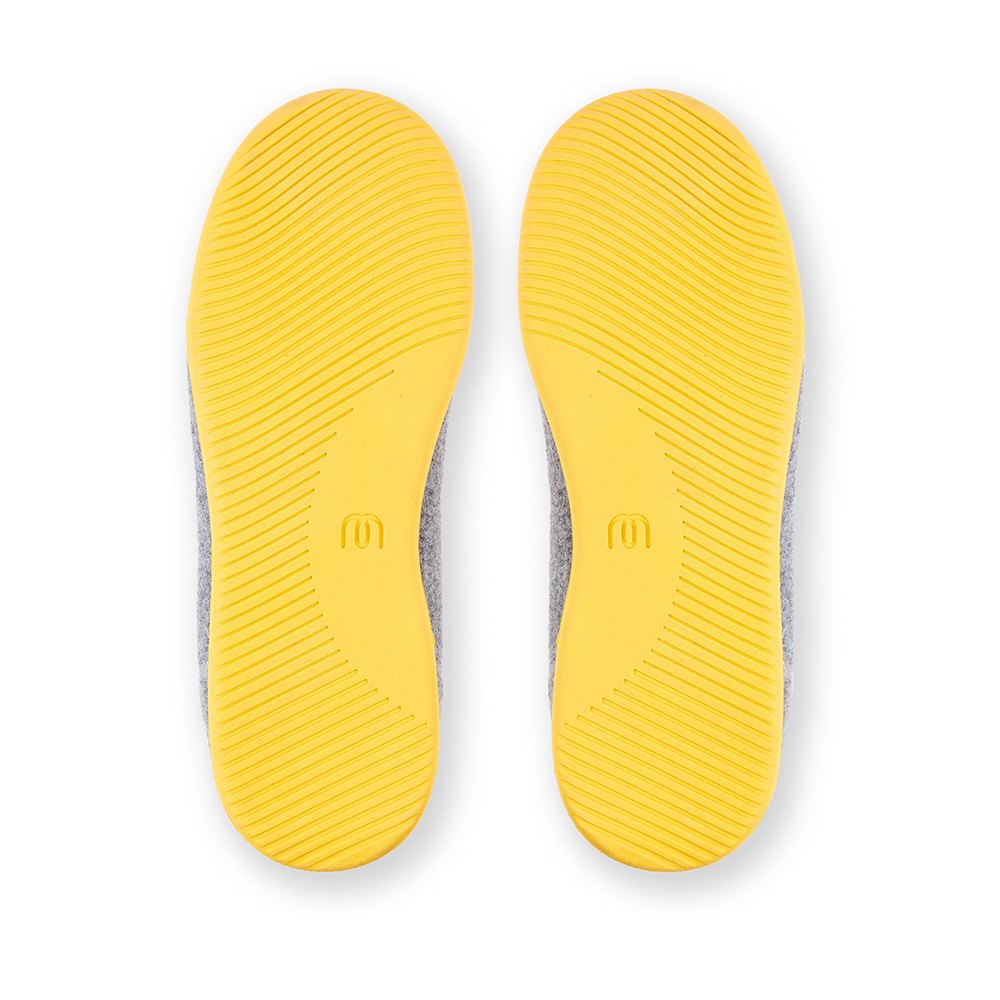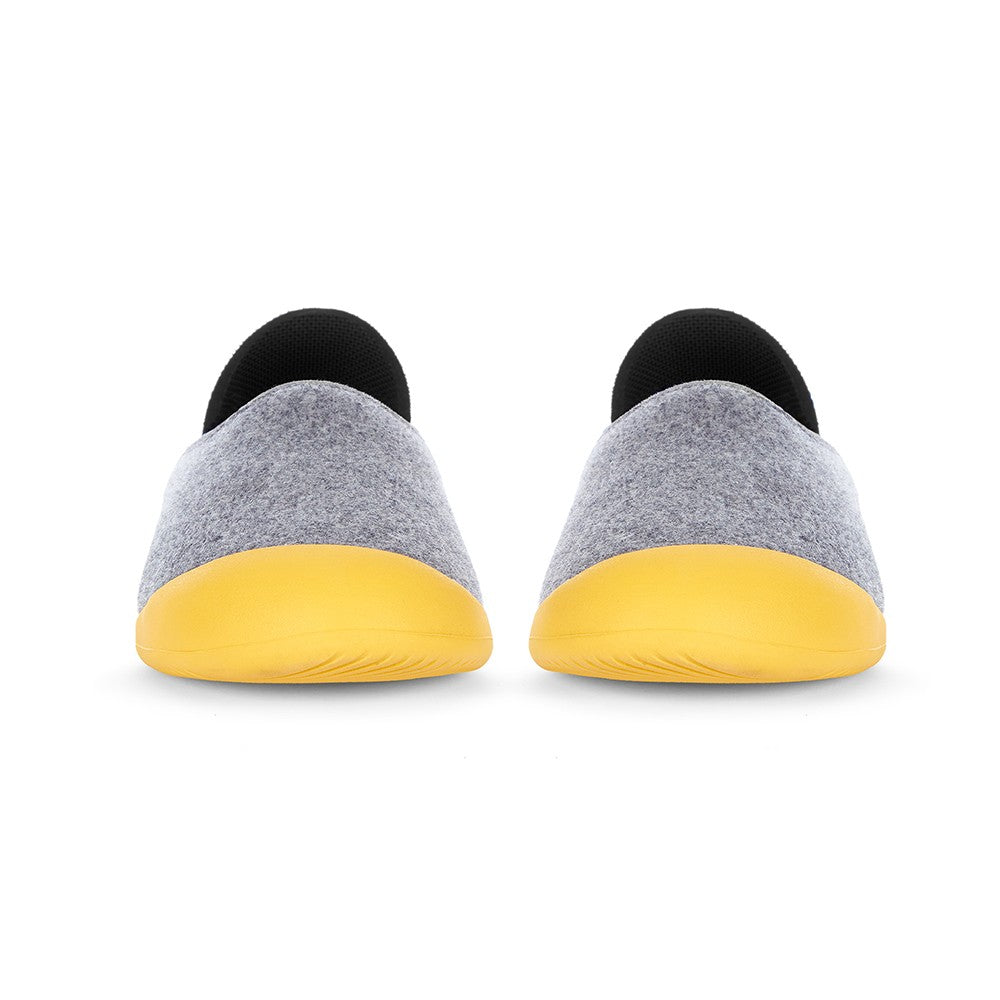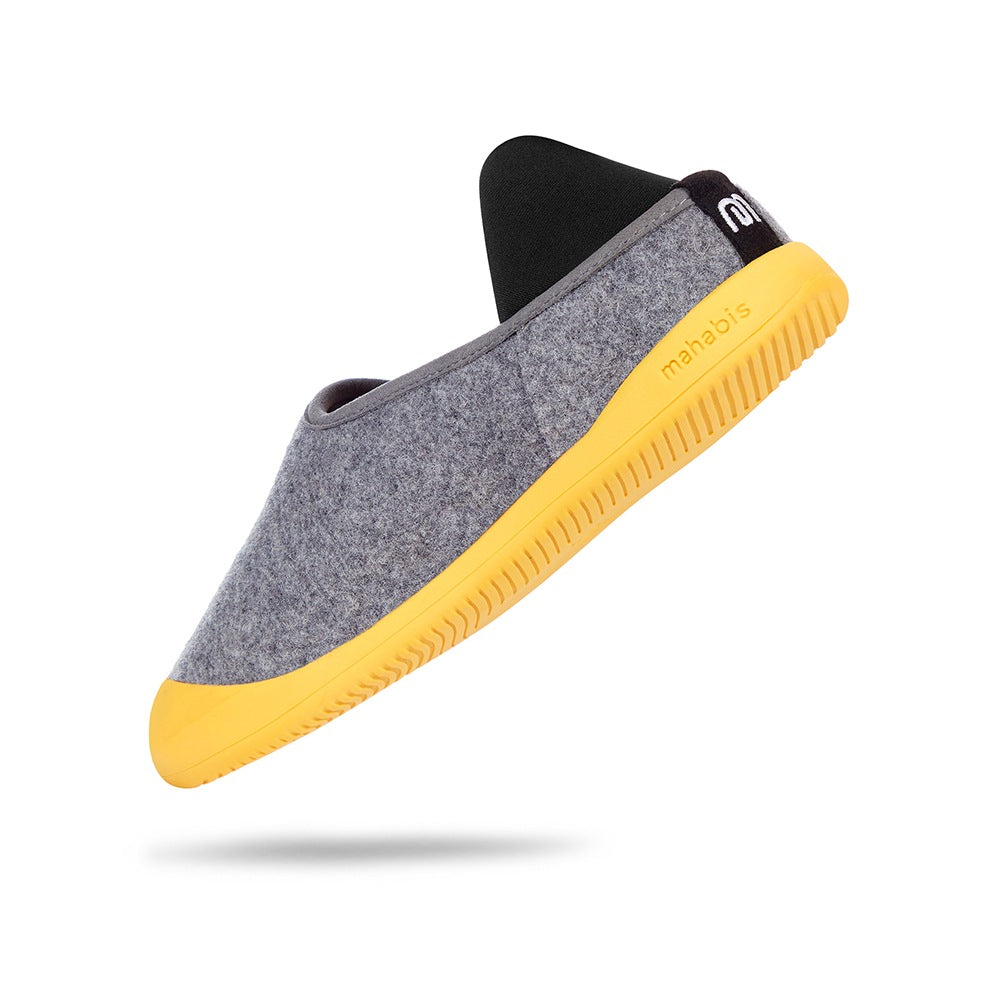 curve
MC-C-36-LG-SY-A5
mahabis curve in larvik light grey x skane yellow
curve-slippers
COMFORTABLE. SUPPORTIVE. VERSATILE.
mahabis curve
£ $149.00
you may also like these styles
mahabis curve
comfort in any climate.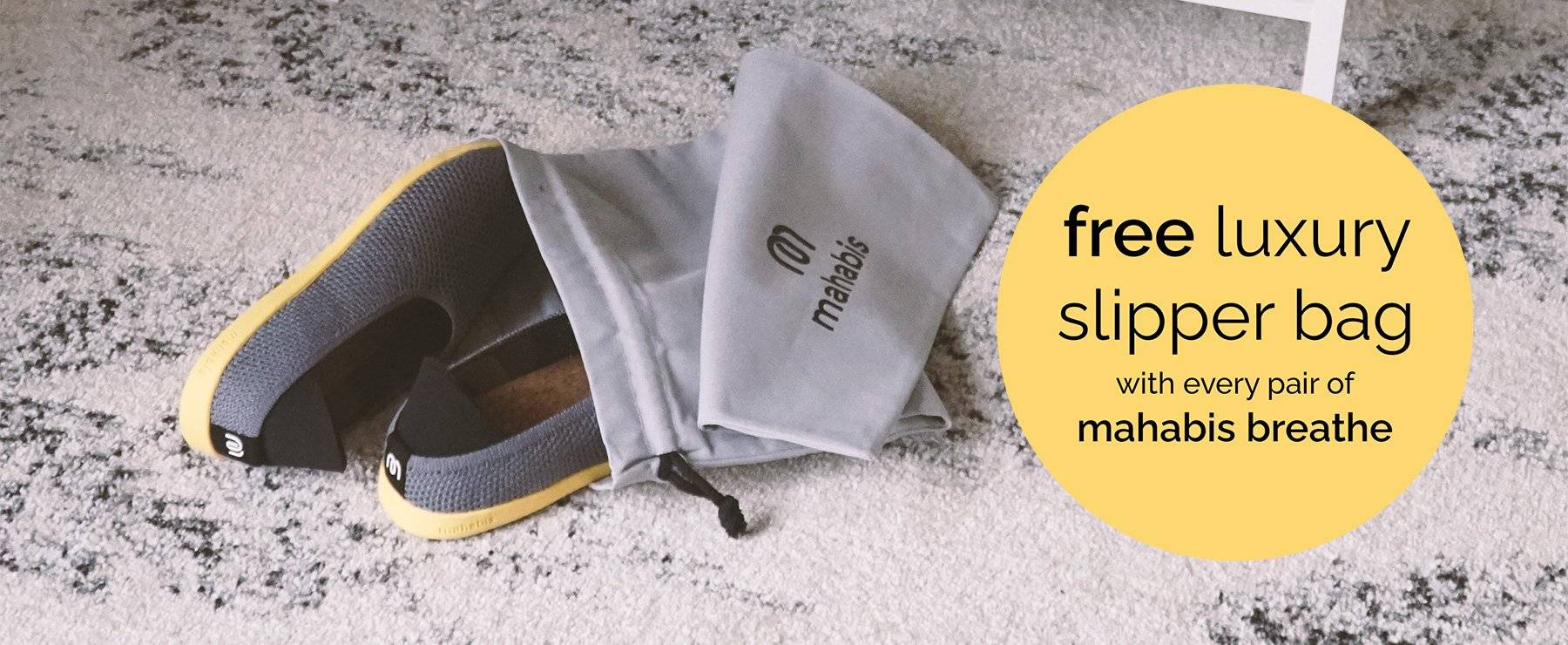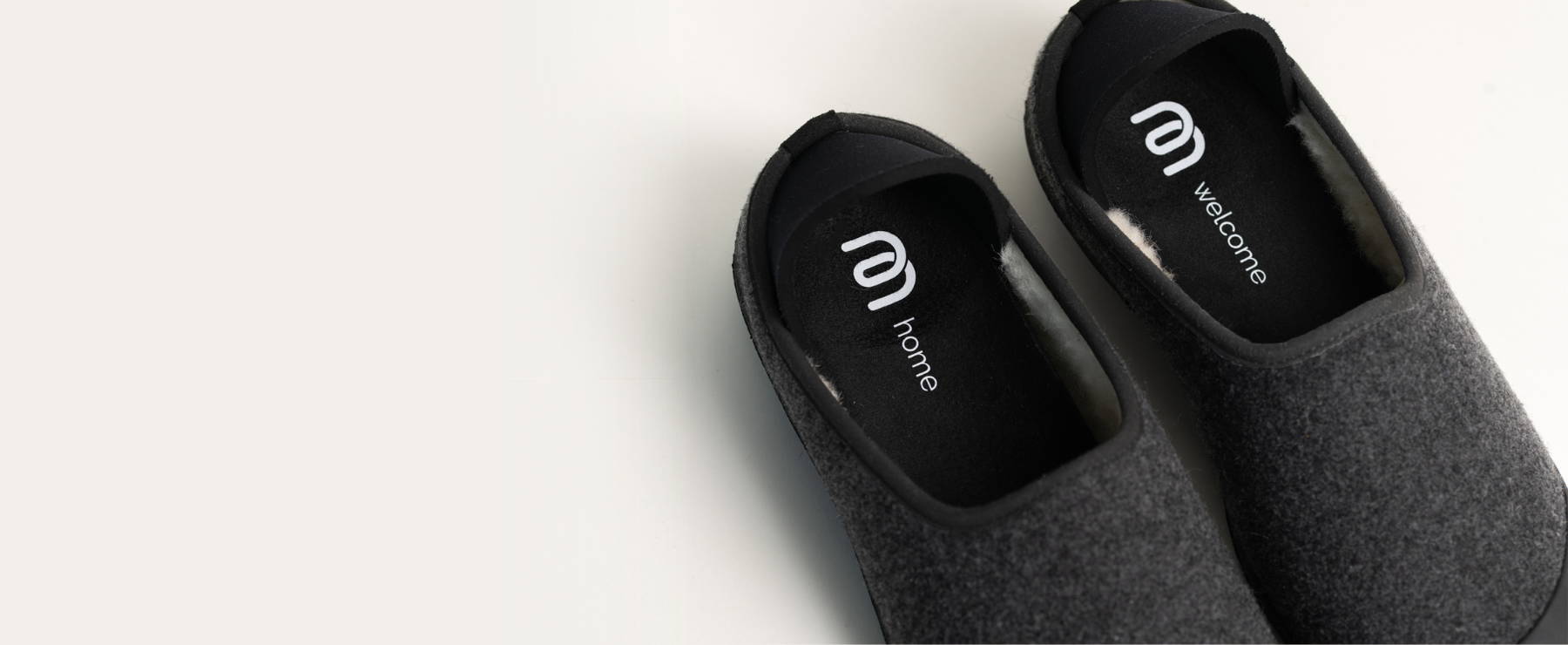 Our bold take on style at home, or away.
Made with a combination of sustainable, recycled and organic materials, every detail of the curve has been finely tuned so you look and feel the part, wherever these slippers take you.
A slipper that's here to stay
Made with a luxurious recycled ReWooly™ upper and a durable "anywhere" sole made from responsibly sourced Pura-Latex rubber, they're the slippers you'll be wearing for years to come.

What's more, the neoprene heel cradle holds them in place for a secure fit.

Quality that happened organically
We went in search of the softest, most luxurious materials and discovered an Italian, 100% organic EcoCert wool perfect for lining the curve slippers. It keeps you warm in the winter, comfortable in the summer, and feeling good year round.
Made with you and the planet in mind
We chose our materials to keep the planet happy and our features to keep you in your slippers for longer.

We introduced the over-the-toe style to prevent scuffing, created a fully machine washable design and adapted the shape of the slipper to give you our most comfortable fit yet.  

give yourself the space to breathe

lightweight Tencel™ upper

flexible indoor/outdoor sole

exceptional on the outside
even better on the inside
the perfect way to let someone know which pair of mahabis you'd love to receive as a gift.
Gift the perfect pair of slippers
We've made gifting easy. No more guessing shoe sizes or colour preferences. Let your loved one choose their perfect size and colour before the gift ships. They will then have 48 hours to pick their preferred size and colour (after which we will ship your original choice, which they can always exchange later if needed)
Mahabis gift selection
Please select the colour and size you would like to receive.
mahabis gifting
Thanks. Your slipper size and colour have been updated. You will receive your gift soon.
active
category_slippers
Class_Core
Colourway_LGSY
core
curve current 2023
LastMade_2023
Lining_Wool
non-discount
Season_Core
slipper
Sole_Curve
SoleColour_SkaneYellow
SoleColourBasic_Yellow
style_curve
Terrain_Indoor
UpperColour_LightGrey
UpperColourBasic_Grey
UpperMaterial_ReWooly
true
slippers-curve
sorry, this slipper is out of stock
SORRY, WE'RE NOT RESTOCKING THIS ITEM.
try another colour or check out our other slipper ranges here
SORRY, WE'RE NOT RESTOCKING THIS ITEM.
try another colour or check out our other slipper ranges here
149.00
thank you for registering, we'll email you as soon as this product is available!
thanks for signing up to our newsletter. you'll now be notified about product launches, and other news and promotions.