mahabis dreamer slides
dreamer. slides.
£189 £89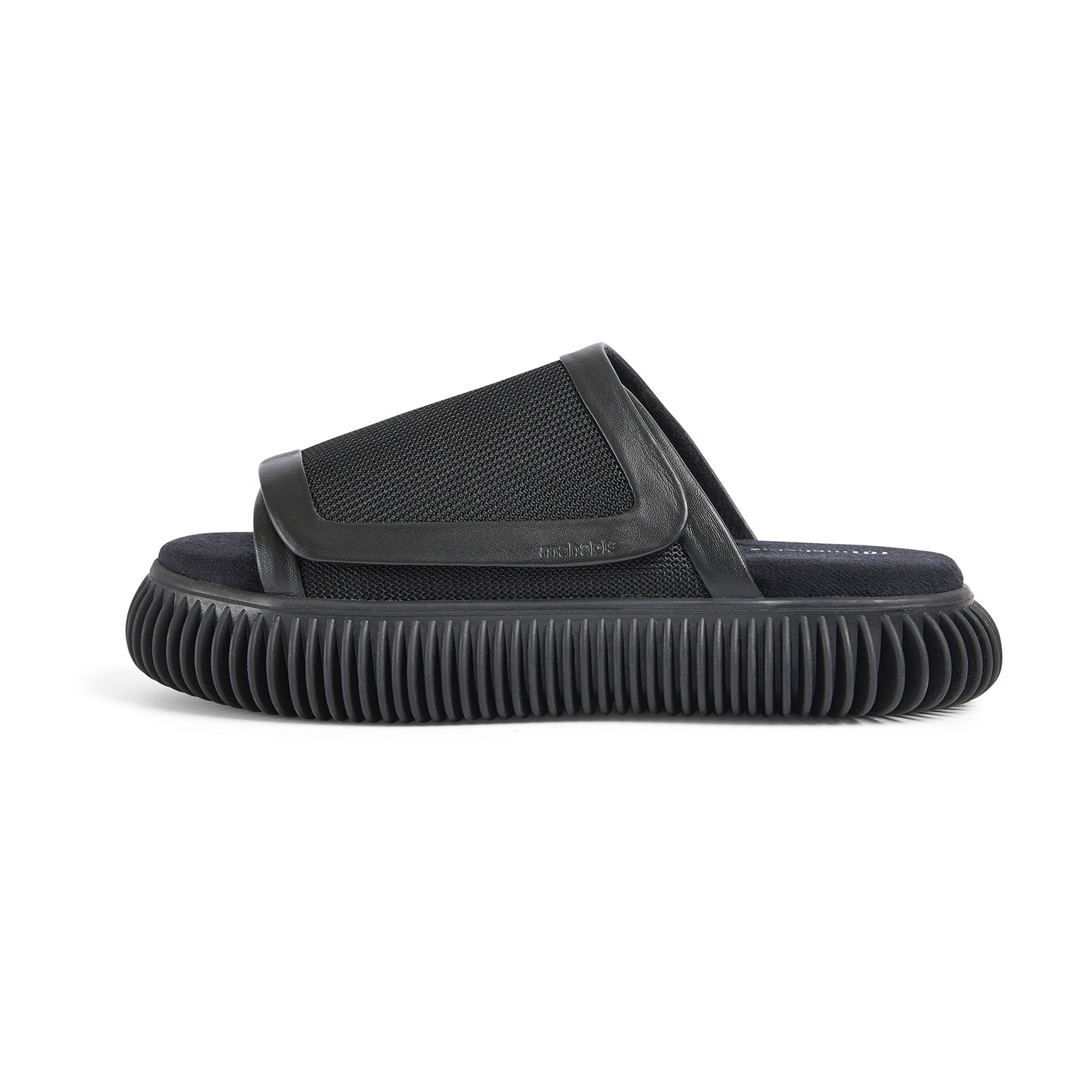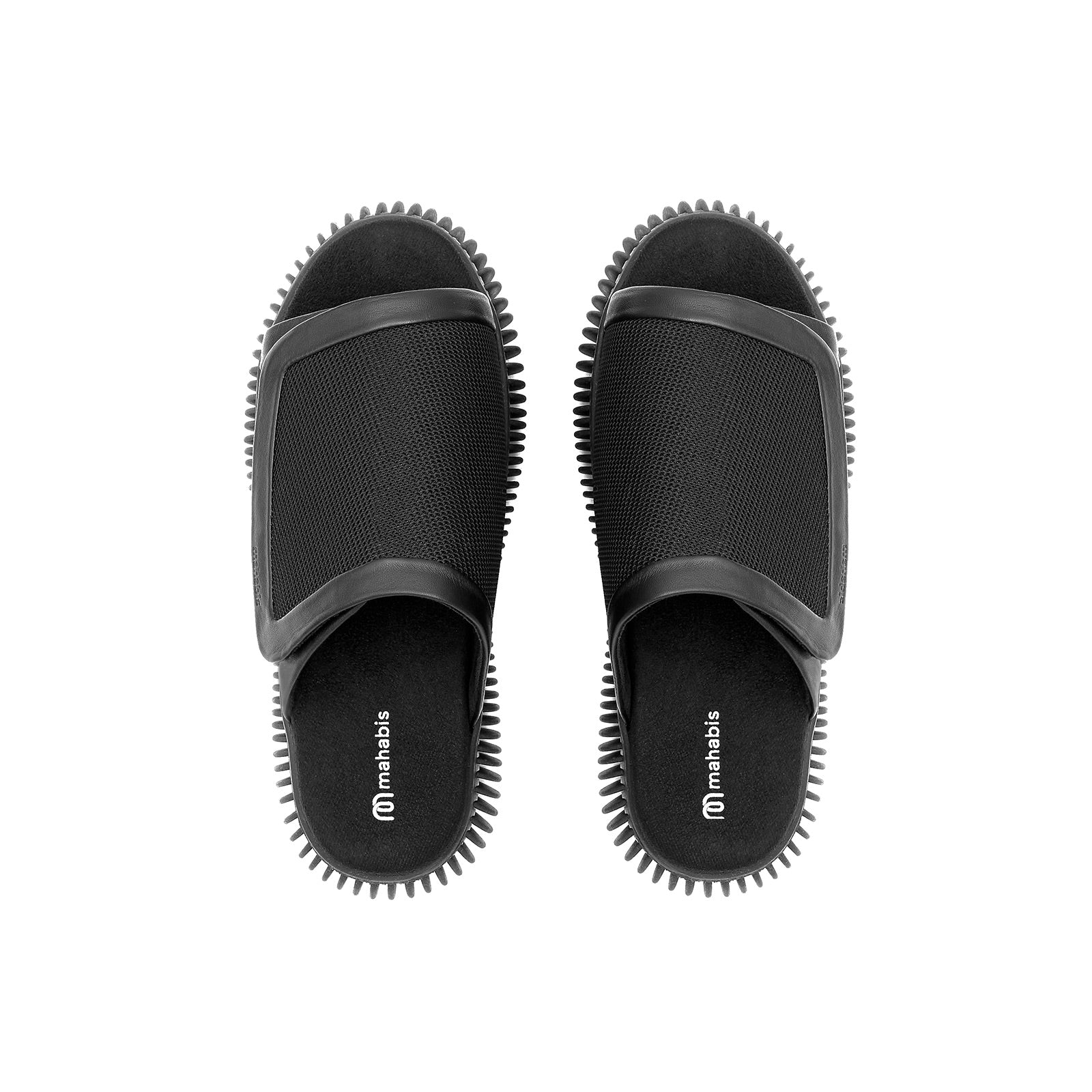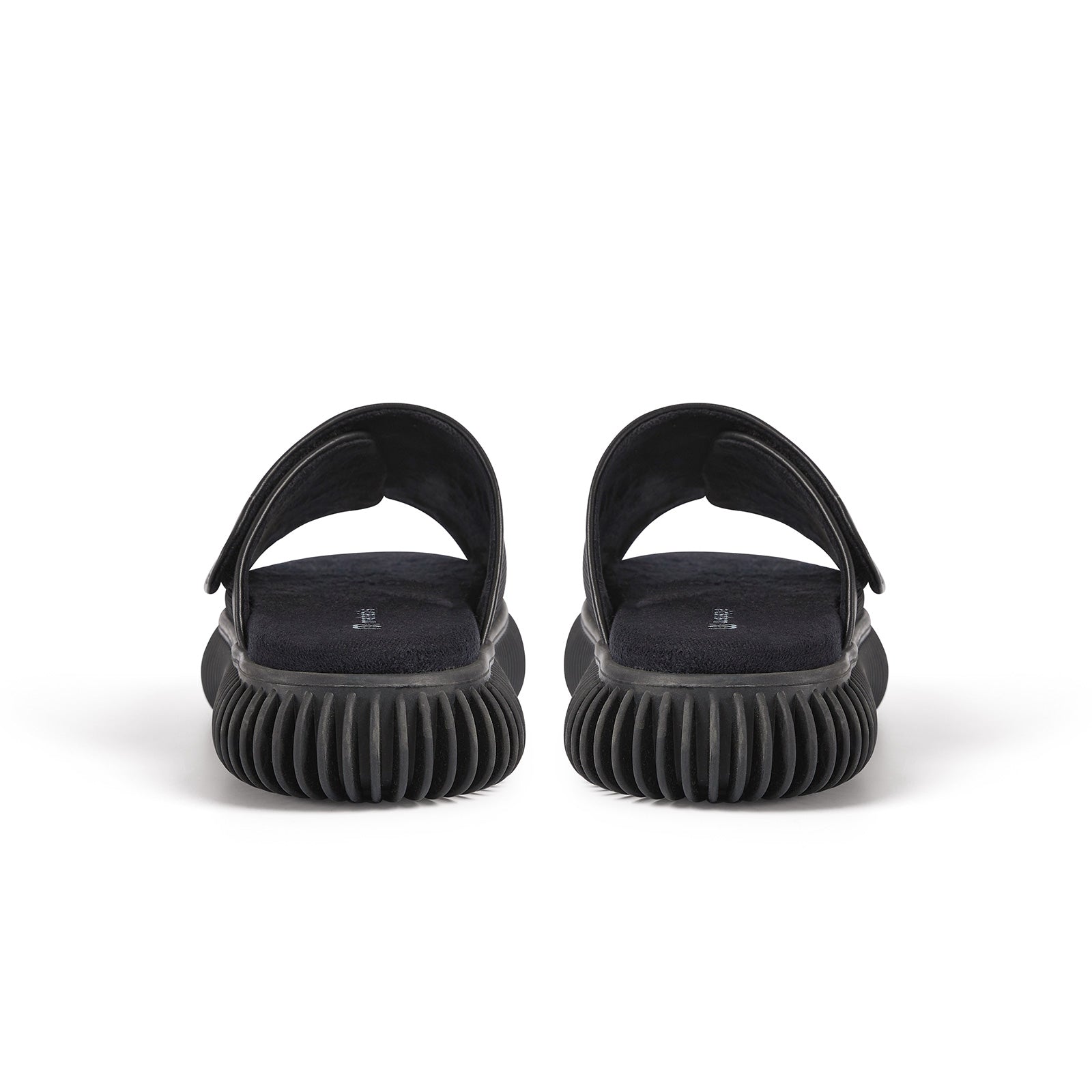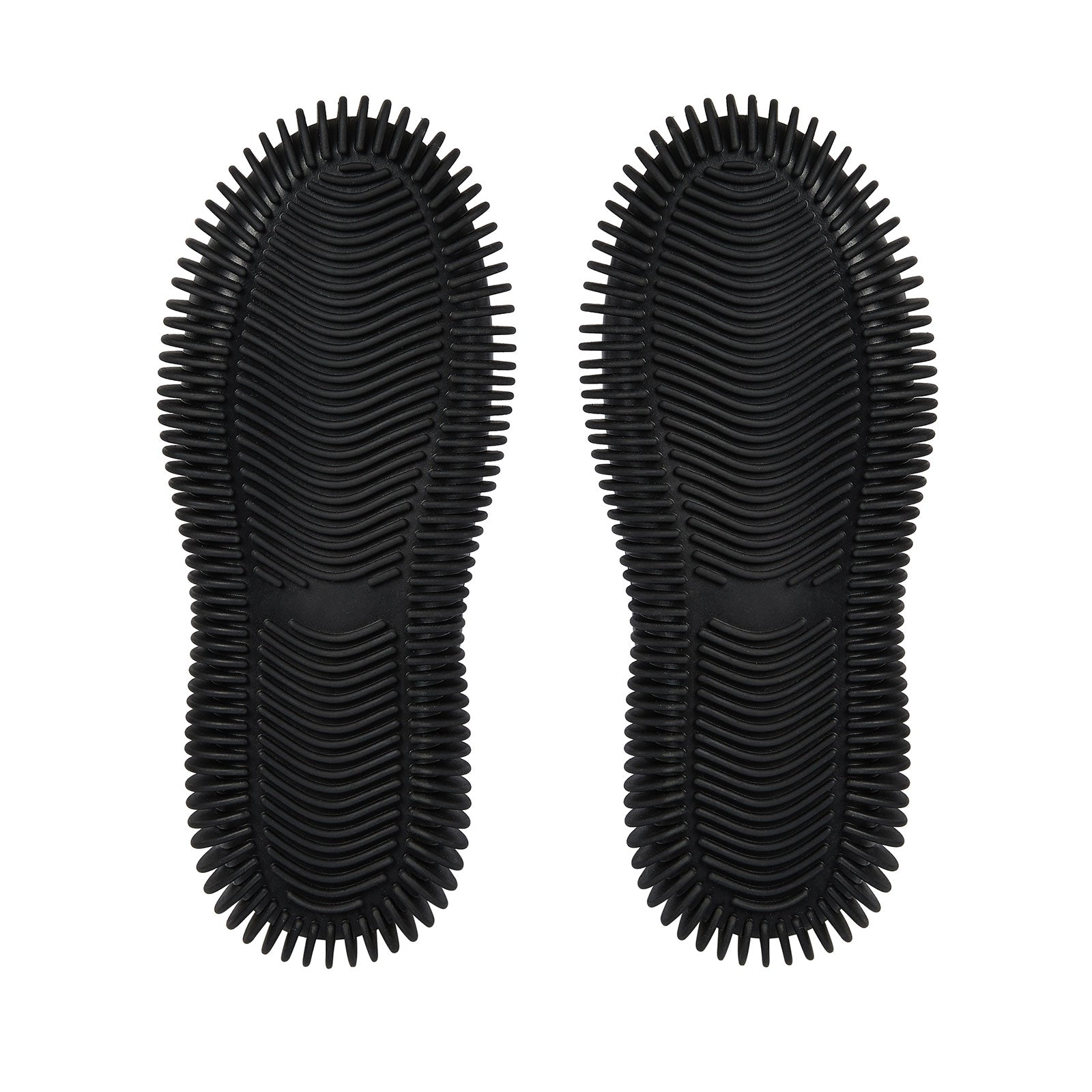 tap to zoom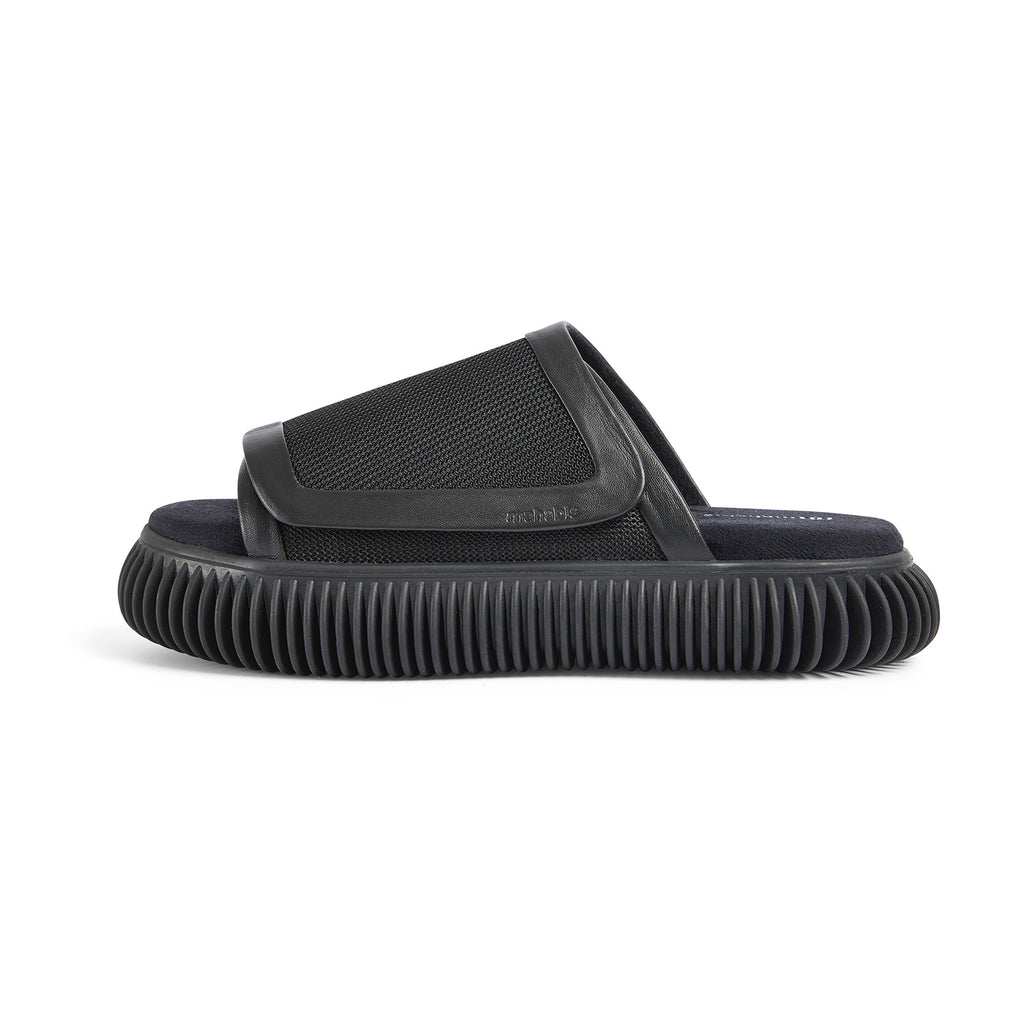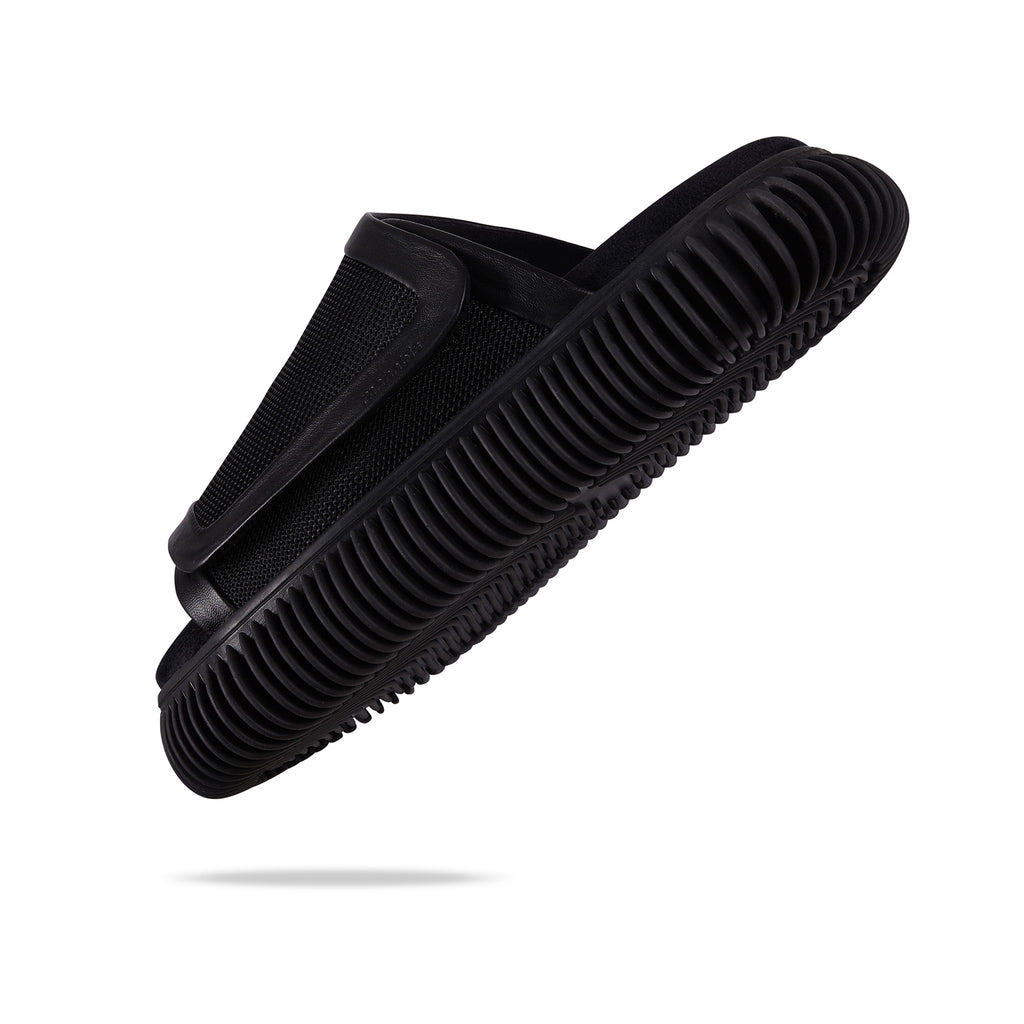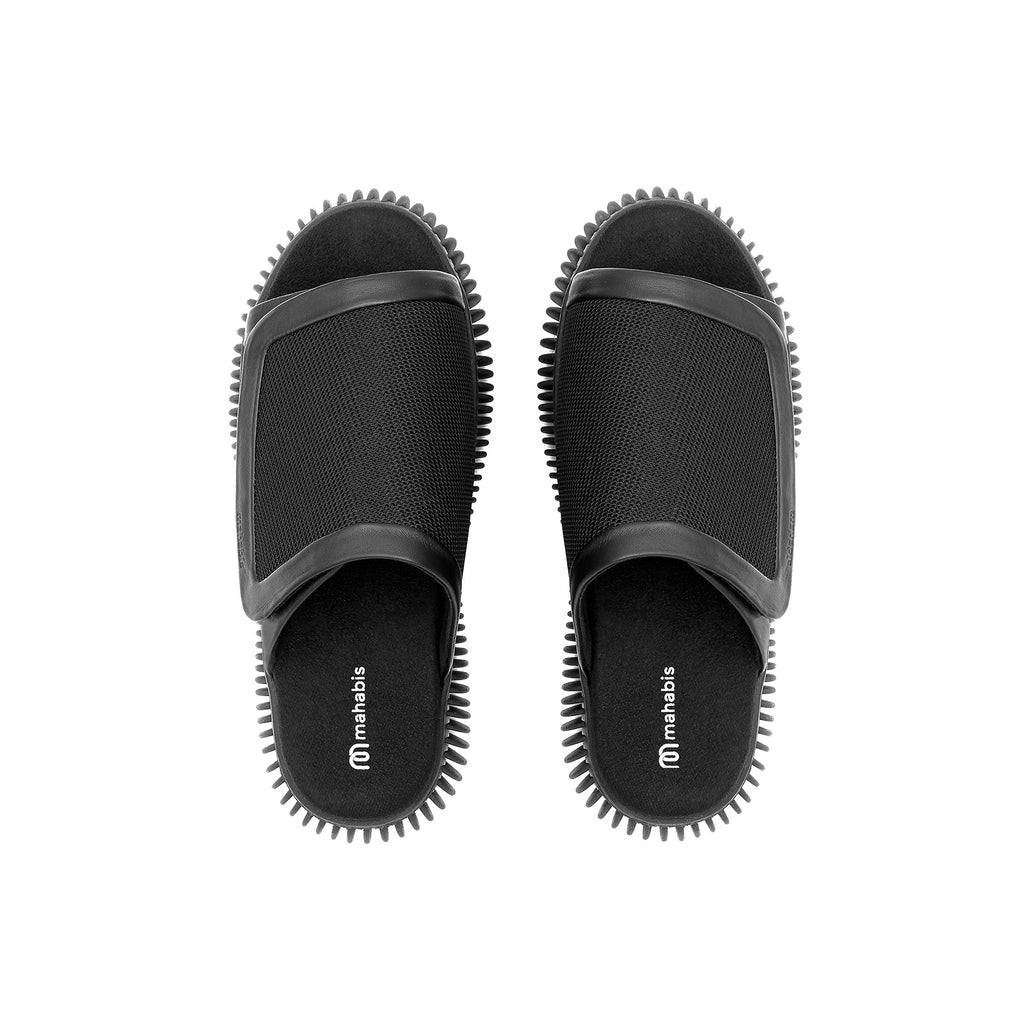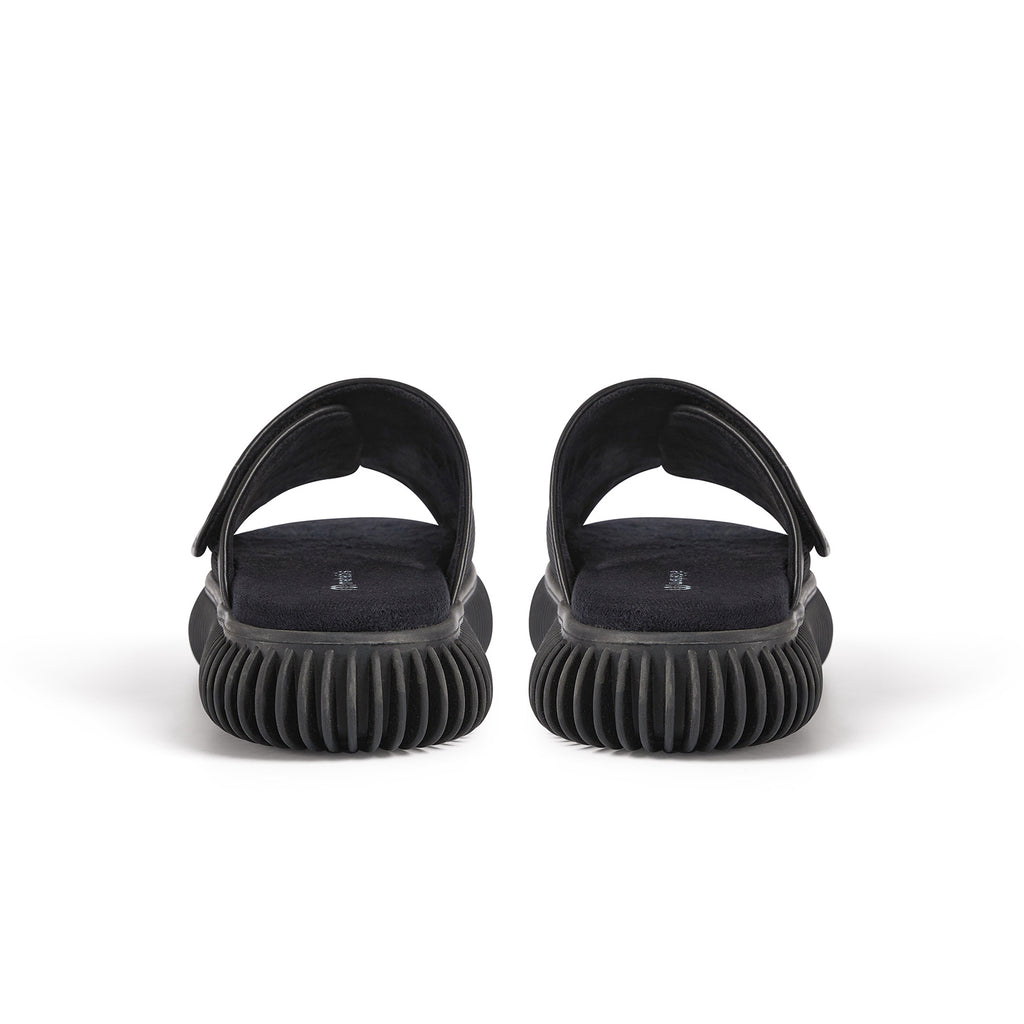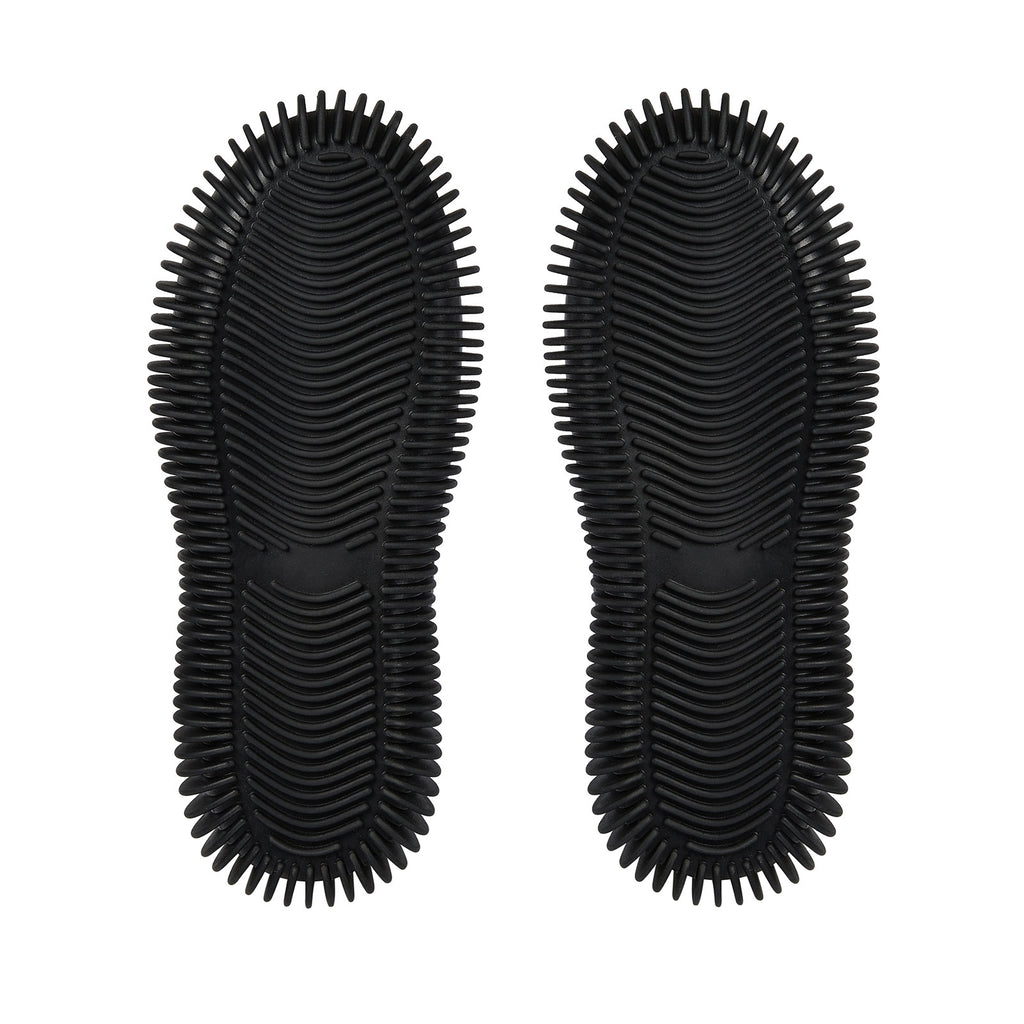 Slides
DL-P-36-BK-BK-A5
Dreamer Slides in Midnight Black
dreamer-slides
dreamer. slides.
mahabis dreamer slides
£189 $89.00
you may also like these styles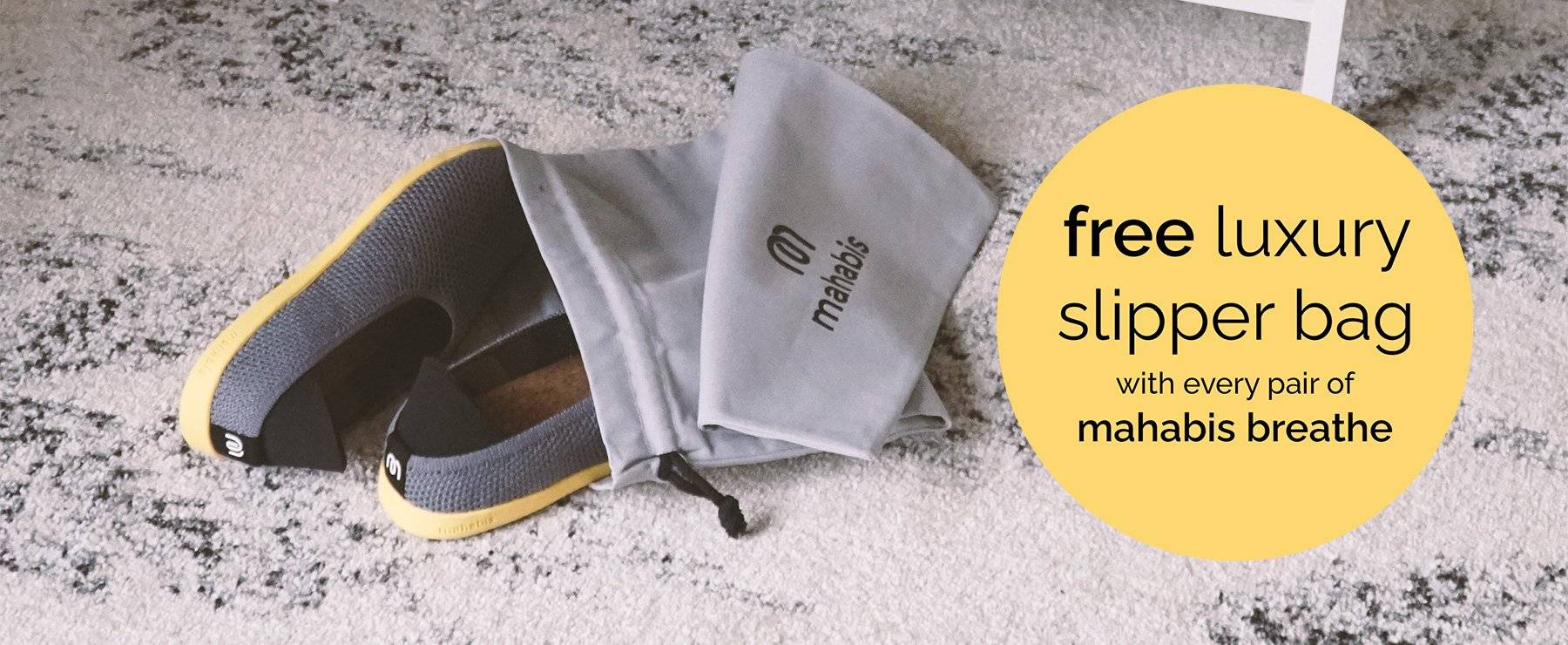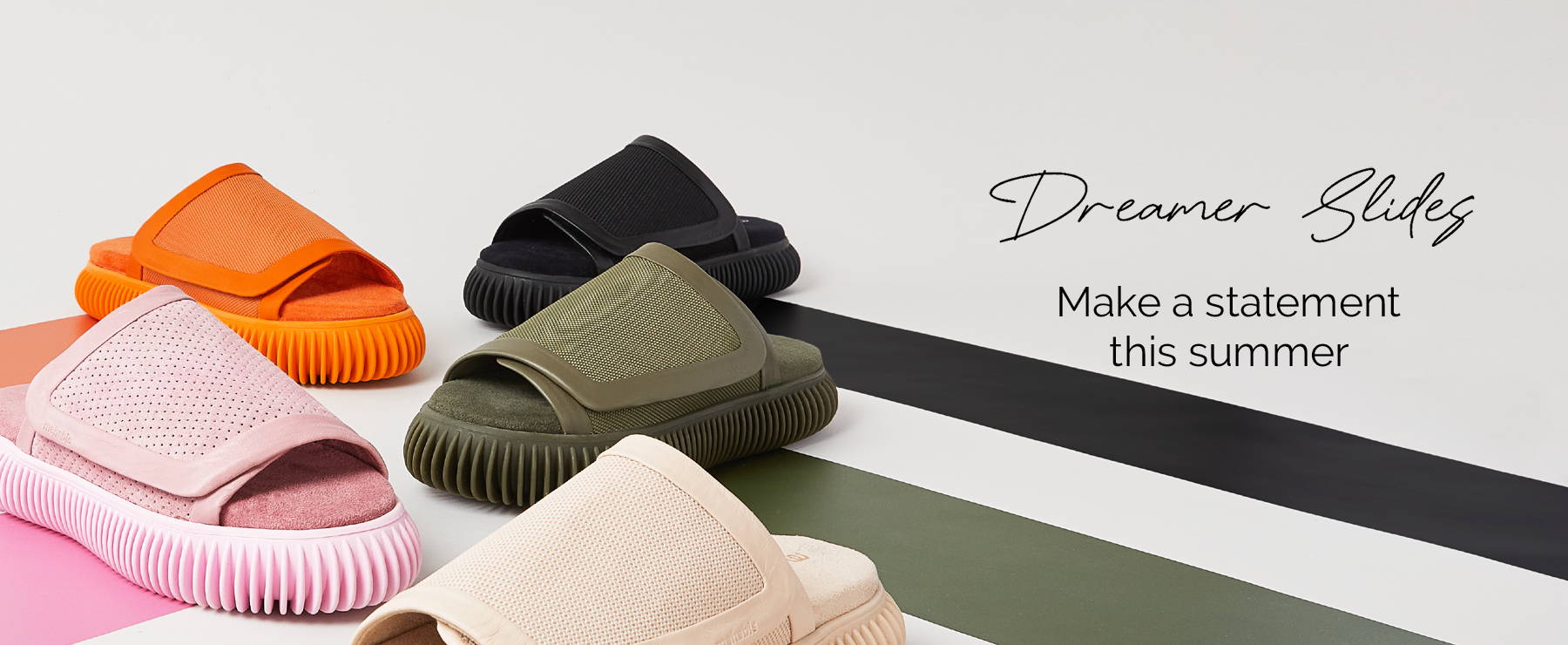 mahabis dreamer slides. Make a statement this summer.

---
Slide into mahabis luxurious outdoor dreamer slides and make a fashion-forward statement this summer. A dual density footbed and hand crafted leather-trimmed velcro upper guarantees serious customised comfort.

Breathable mesh upper with velcro opening.
The breathable, technical mesh upper has a luxurious leather trim and is lined with smooth and velvety microfibre. It has a velcro opening for a personalised, secure fit.
Experience comfort from the ground up with our elevated dual density footbed. Designed to provide supreme cushioning, it ensures a blissful walking experience. The footbed is expertly wrapped in a luxuriously soft material, enhancing overall comfort and making it an absolute delight for your feet.

Rubber sole with a unique groove feature.
A fashion-forward sole made from rubber featuring a distinctive groove profile and a unique imprint, setting you apart from the crowd with its eye-catching design.
Delight in the artistry of choice as you explore our curated collection of 5 breathtakingly bold and beautiful colours, each possessing its own unique allure. Let your style journey begin.

give yourself the space to breathe

lightweight Tencel™ upper

flexible indoor/outdoor sole

the perfect way to let someone know which pair of mahabis you'd love to receive as a gift.
Gift the perfect pair of slippers
We've made gifting easy. No more guessing shoe sizes or colour preferences. Let your loved one choose their perfect size and colour before the gift ships. They will then have 48 hours to pick their preferred size and colour (after which we will ship your original choice, which they can always exchange later if needed)
Mahabis gift selection
Please select the colour and size you would like to receive.
mahabis gifting
Thanks. Your slipper size and colour have been updated. You will receive your gift soon.
active
category_sandals
Class_Seasonal
Colourway_BKBK
LastMade_2023
Lining_Microfibre
Lining_None
Season_SS23
Sole_LeafEnergyFlow
Sole_Sponge
SoleColour_MidnightBlack
SoleColourBasic_Black
style_slides
terrain_outdoor
UpperColour_MidnightBlack
UpperColourBasic_Black
UpperMaterial_Polyester
UpperMaterial_Suede
true
dreamer-slides
sorry, this slipper is out of stock
SORRY, WE'RE NOT RESTOCKING THIS ITEM.
try another colour or check out our other slipper ranges here
SORRY, WE'RE NOT RESTOCKING THIS ITEM.
try another colour or check out our other slipper ranges here
89.00
thank you for registering, we'll email you as soon as this product is available!
thanks for signing up to our newsletter. you'll now be notified about product launches, and other news and promotions.