mahabis curve alcantara
£120 £90
tap to zoom
curve
MT-C-39-MB-CC-A5
mahabis curve alcantara in malmo blue
curve-alcantara-slippers
mahabis curve alcantara
£120 £90
you may also like these styles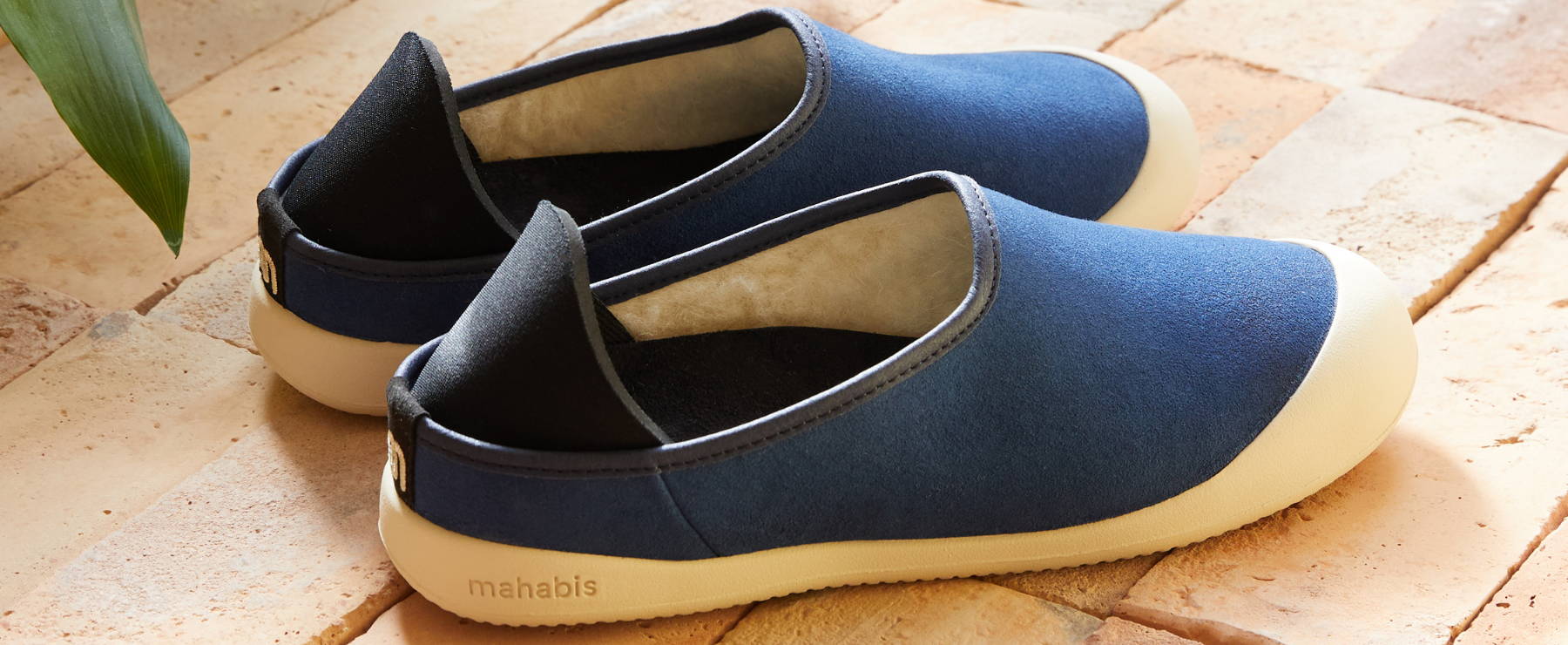 mahabis curve alcantara® limited edition


our curve slippers with a soft, suede-like upper.


special edition alcantara® upper
alcantara® material has a soft suede-like look and texture, while completely synthetic (not made from leather) and eco-friendly.

this cutting-edge material is proudly 100% Italian made, and features on products of world leading luxury brands (we heard they've just dressed the interior of the new Maserati).  

this beautiful fabric is expertly (yet gently) crafted to be breathable and soft, while also light and resistant. it's perfect for outdoor use as it won't fade and it's easy to clean.

perhaps this is why it's favoured by not only the fashion industry, but the luxury automotive and interior design ones too.
light on your feet. and the planet.
in keeping with our goal to work towards a more sustainable future, alcantara® is certified carbon neutral.

as a company. alcantara® ensure maximum attention is paid to ethics and the environment. they have defined, reduced and offset all the CO2 emissions derived from its production. grazie!
durable, suede-like upper


---
the perfect way to let someone know which pair of mahabis you'd love to receive as a gift.
Gift the perfect pair of slippers
We've made gifting easy. No more guessing shoe sizes or colour preferences. Let your loved one choose their perfect size and colour before the gift ships. They will then have 48 hours to pick their preferred size and colour (after which we will ship your original choice, which they can always exchange later if needed)
Mahabis gift selection
Please select the colour and size you would like to receive.
mahabis gifting
Thanks. Your slipper size and colour have been updated. You will receive your gift soon.
true
slippers-curve-alcantara
sorry, this slipper is out of stock
SORRY, WE'RE NOT RESTOCKING THIS ITEM.
try another colour or check out our other slipper ranges here
SORRY, WE'RE NOT RESTOCKING THIS ITEM.
try another colour or check out our other slipper ranges here
90.00
thank you for registering, we'll email you as soon as this product is available!
thanks for signing up to our newsletter. you'll now be notified about product launches, and other news and promotions.